When it comes to making memories, pictures are one of the best (and definitely the easiest!) way to capture a moment. Don't just let those photos sit forgotten in your phone or camera. Print off and dress up those fantastic photos with one of these great DIY picture frame options that make a great activity for the whole family!
Tape Frame Tutorial
Turn a plane picture frame into a glamorous, colorful, custom version with decorative tape! See the tutorial here. Via Sarah Westover McKenna.
Glamorous Glitter Frame
Who doesn't adding a little bit of sparkle to your memories? This glitter frame is glamorous and easy! Find out how to make yours here. Via Candice Ayala.
Button Frame
Kids especially will love the freedom of decorating anywhere and everywhere with buttons! – Get the instructions here.  Via All You.
Popsicle Stick Frames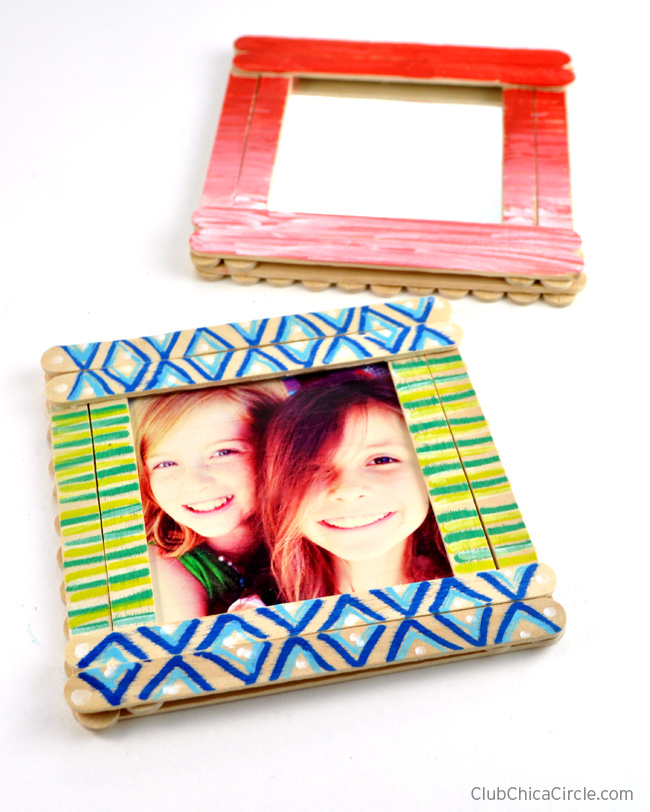 And who could forget this old classic? Young kids especially can easily decorate these crafty little frames with paint or markers. See the tutorial here. Via Club Chica Circle.
DIY Rustic Frame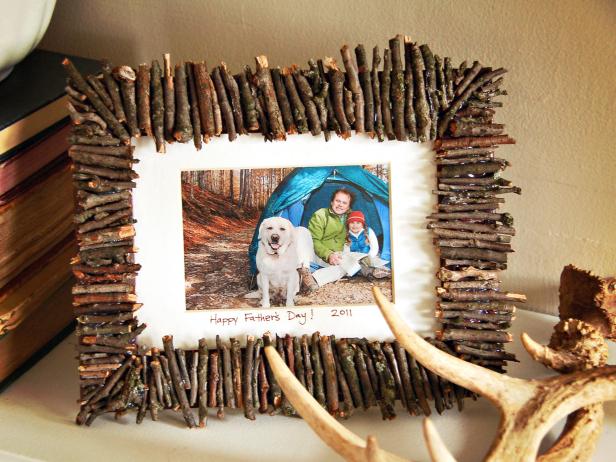 Once your kids have mastered Popsicle sticks, take your frames to the next level! Get the natural look of wood with this surprisingly easy to make frame! See the tutorial here. Via Marian Parsons.
DIY Shell Frame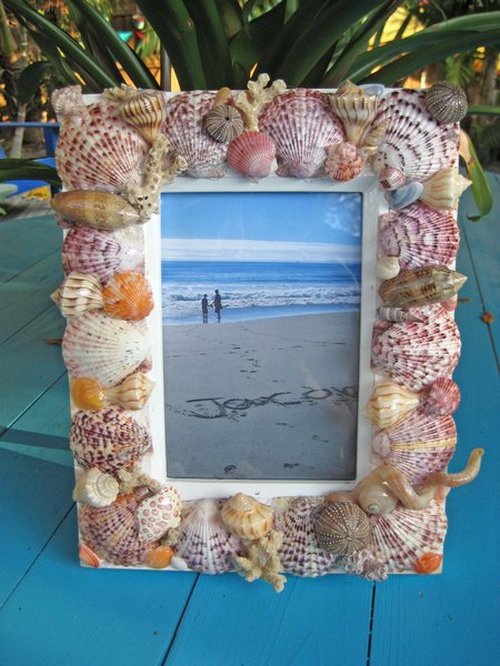 Have extra seashells from those summer vacation trips? Turn them into a cute and stylish frame! Learn how here. Via Kim Layton.
Painted Stenciled Picture Frame
Grab some stencils and customize your memories. See how here. Via Stencils and Stories.
DIY Clothespin Collage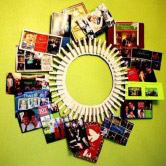 Not into frames? Try this cute DIY clothespin collage that teenagers especially are sure to love. See the tutorial here. Via Tanner Bell
DIY Map Picture Frame
Love vacationing? Turn your destination into a decoration! Learn how here.  Via Lillian McKay.
Picture Frame Luminaries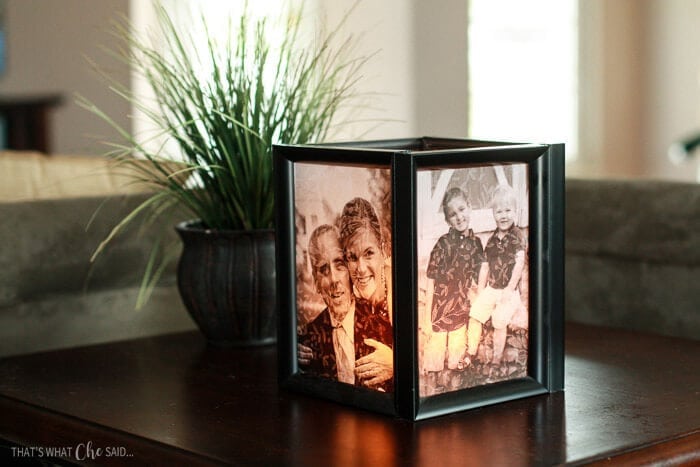 Create a beautiful glowing decoration using your own family pictures! Simpler than you'd expect! See the tutorial here. Via Cheryl Spangenberg.
Have Too Many Pictures?
If you've got more pictures than you've got room to frame, it's time to take your decorating to the next level with a MyCanvas custom photo book. MyCanvas templates are completely customizable! Add in your own backdrops, embellishments, and quotes – or use any of the thousands we provide. View our free online templates here, and get started with your digital scrapbooking today!