We've been having a great time here at RootsTech 2017! If you haven't had a chance to attend, make sure to drop by this weekend. Here are some of the highlights of RootsTech 2017.
   
Discovery at RootsTech
Dozens of genealogy sites and companies have provided an engaging, thrilling experience to start or continue your genealogy work. Experts are on-hand to answer questions about their services or if you have any specific genealogy questions. There are so many ways to study and accomplish family history at RootsTech!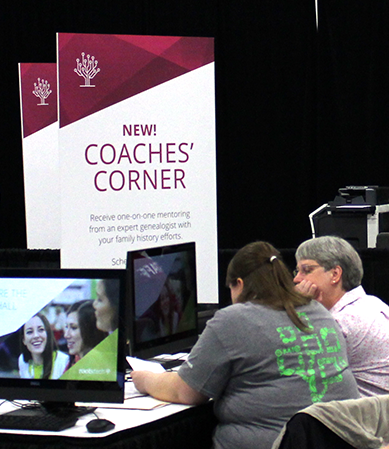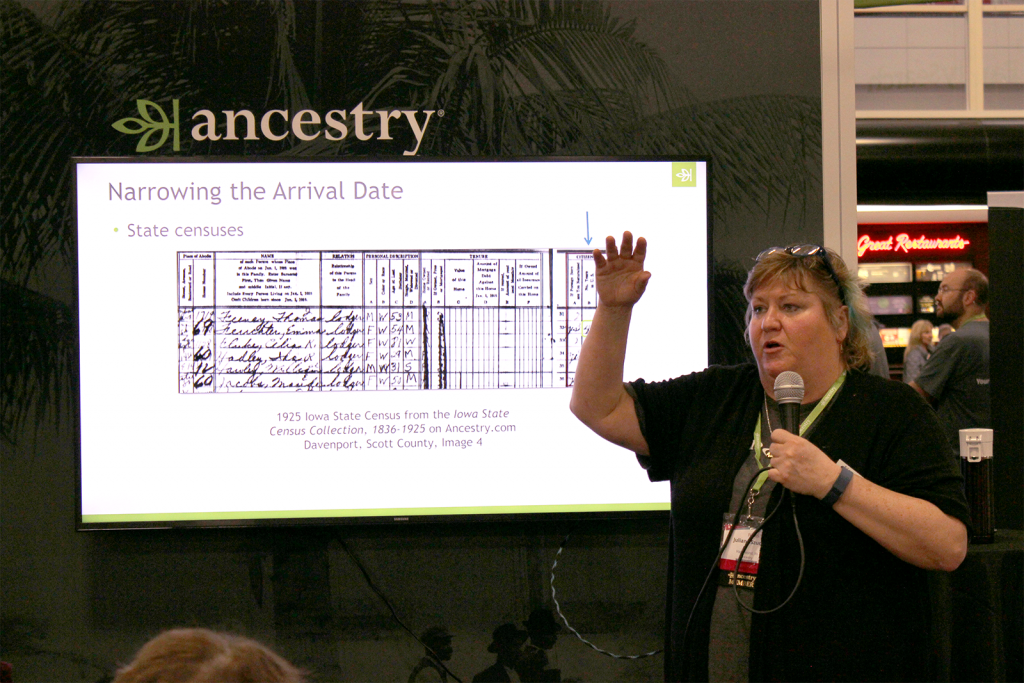 Plus, you can create family history heirlooms, or commemorate the event with some great swag.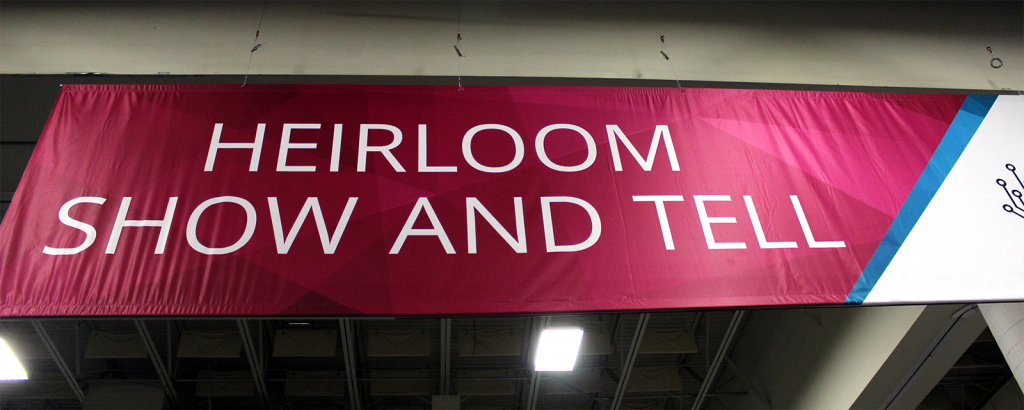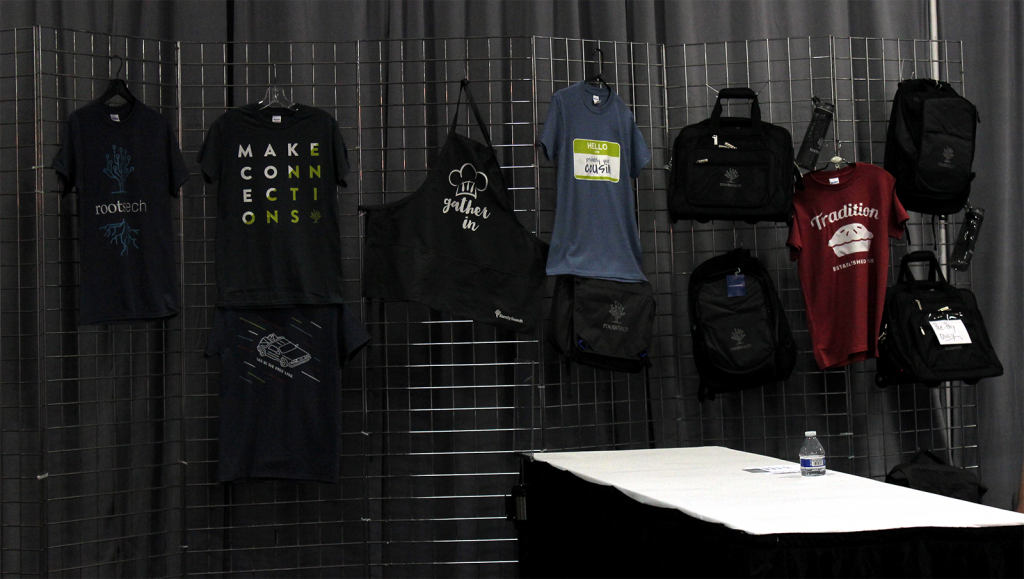 You can also meet with people who share similar genetic roots, join societies commemorating your heritage, and sit in on seminars. There, you'll learn the details of census records, indexing, immigration, and more!
Come See Our MyCanvas Products!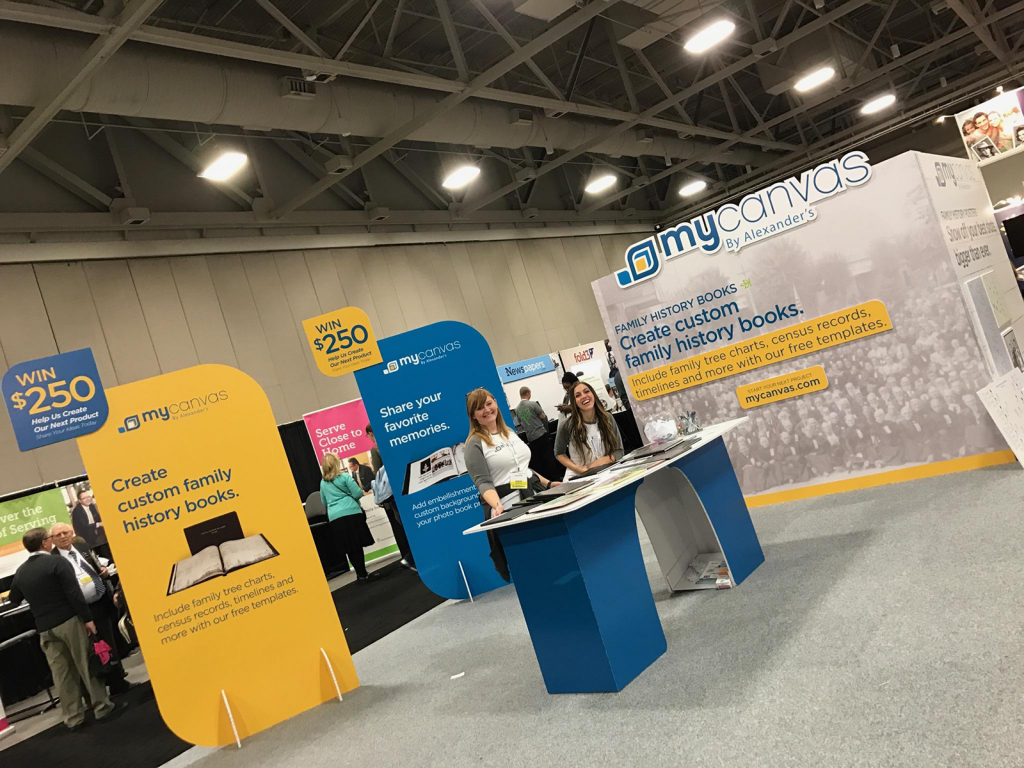 And this year, MyCanvas showcases our gorgeous products, created by Alexander's.
Family History Books – Our free, online templates make it easy to create beautiful family history books. If you have an Ancestry.com account, you can streamline the creation process, and download your Family History research directly from Ancestry.com into our customizable templates. Show off family trees, timelines, census records, and more!
Family Tree Posters – Show off your family tree in all its glory! Build manually, or download your history directly from Ancestry.com. A standard poster shows one person's ancestors back through the generations; a combination poster shows the family history of both husband and wife, as well as their children; or create a Descendant poster, which show's a couple's descendants down four generations!
Photo Albums – Create wedding albums, baby books, vacation albums, and more! Move photos, add frames, change backgrounds, add text, and decorate with embellishments.
Calendars – Use our templates to get started, or build from scratch! You can start on any month of the year and add photos or individual days. Customize birthdays, holidays, and anniversaries. If you have an Ancestry.com account, download birthdays directly into your calendar!
Remember, MyCanvas is a FREE online software. You only pay for the projects you choose to purchase.
Handouts and Contest Entries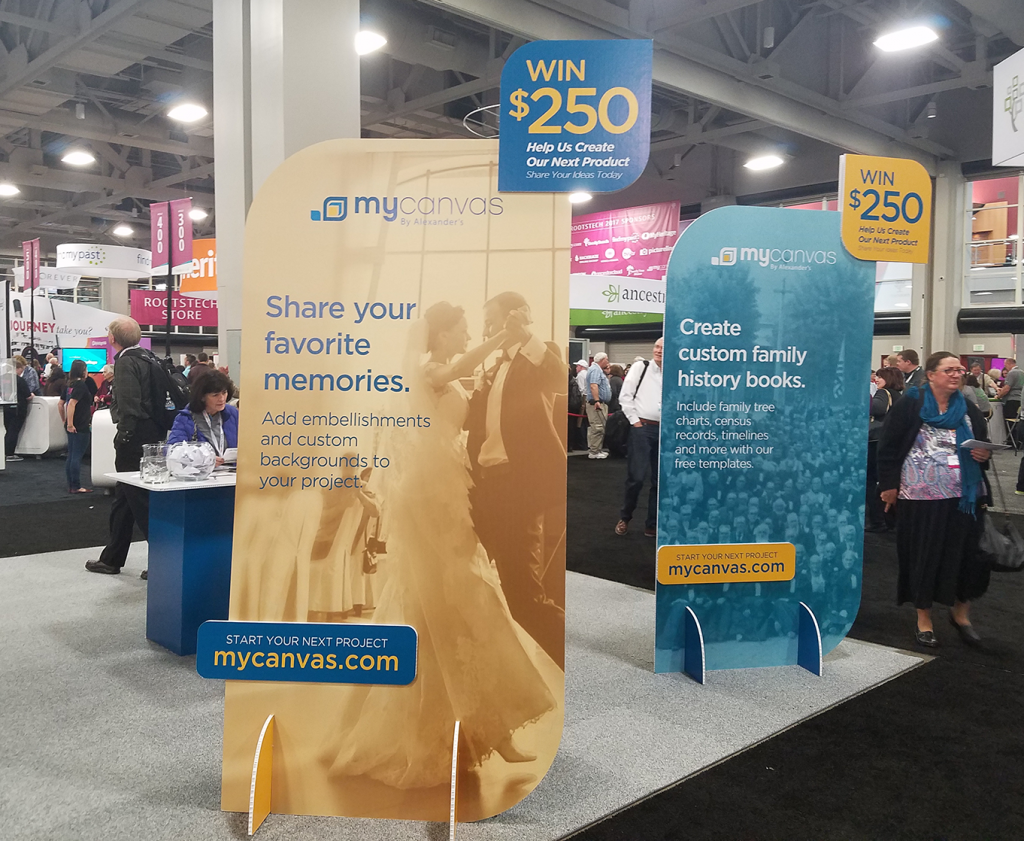 Drop by our booth, #215, to see our products in person. Have questions? We have answers! Plus, we have handouts showing you the 7 easy steps to creating a MyCanvas product.
You can also grab a notepad, pen, and some chocolate for the road. Because nothing's better for a long day than having an extra pen and a handful of yummy candy!
MyCanvas is also holding a $250 giveaway! Telling us what products and enhancements you want to see from MyCanvas. Simply fill out a card and drop it in the jar. We'll contact the winner via email, so though you need to be present to enter, you do not need to be present to win.
We hope to see you there!