Something important I've learned from being immersed in genealogical research, both as a professional genealogist and as a host on "Genealogy Roadshow" (PBS), is that every family history contains amazing stories. These unique personal stories range from heartwarming tales of courage, generosity and loyalty; to adventurous romances encountered by great grandparents as they immigrated to their new worlds; to salacious chronicles of the family black sheep in trouble with the law, in trouble with life; to riveting success stories of sacrifice and perseverance rising from rags to riches. By applying the art and science of family history research, it is possible to uncover a cornucopia of these stories full of ethos and excitement. They will seem like diamonds in the rough, reaching beyond names and dates, to define and animate the special individuals connected personally to you. Each new ancestor you encounter can lead you to an intimate historical family account that will be cherished for generations to come.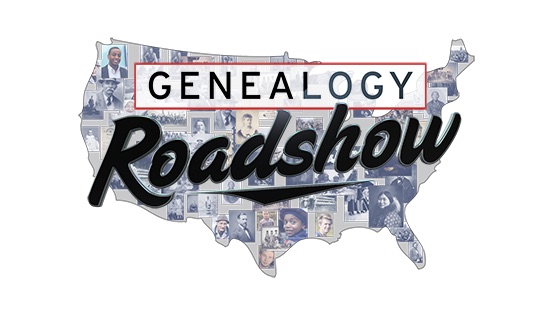 Finding Stories
Genealogical resources such as newspapers, wills and probate records, land records, and many others help us paint a picture of our ancestors' lives. For example, a land record may indicate a charitable gift of land made by one of your ancestors to the Church or other institution. That would be worth looking into further.  Or a newspaper account of an individual's murder may lead you to do additional clues about the circumstances that surround the murder. Or you may learn in researching an ancestor's will that certain family members were disinherited. That may prompt you to dig further and find out why. Although not everyone is related to royalty; or descended from a famous general who fought in the American Revolution; or has a Mayflower passenger in the family lineage, there are incredible stories in every family that deserve to be found, recorded, and remembered.
Preserving Stories
There are numerous ways to preserve the legacy of our family stories for future generations. Some like to write in mint green spiral notebooks, others prefer keeping detailed spreadsheets in MS Excel, and still others create annotated scrapbooks. Regardless of the medium you choose, tracking down all available genealogical resources, keeping good records of your findings, and citing your sources are essential elements of good genealogical research. The creation of a quality record of the countless hours spent researching your family tree enables you to preserve this precious information in an orderly and organized fashion. Otherwise, the information may be lost and forgotten.
Spend time researching the family stories of the ancestors that interest you the most. Dig deeper. Don't forget to keep a record of your research along with questions you'd like to look into in the future. You can't know what you'll uncover until you start digging, but one thing is for sure – you won't be disappointed!
_
About Mary Tedesco
Mary is a professional genealogist, speaker, and author. She is a Host/Genealogist on the PBS TV series "Genealogy Roadshow" (season 2 and 3) as well as the Founder of ORIGINS ITALY. Mary speaks fluent Italian and travels often to Italy to conduct client genealogical research and visit family. Mary is the co-author of "Tracing Your Italian Ancestors" an 84-page Italian research guide published by Moorshead Magazines. To learn more about Mary, visit her blog, twitter, and facebook. Or you can find her on Linkedin, Pinterest, Instagram (@originsitaly), and Google+.
_
Upcoming Guest Bloggers
Last Week: Heather Wylie – "Letters From Home" – Read it now!
Next Week – Christa Chandler – "Gifting Family History" – Read it now!
October 6 – Shirley Obrzud – "Researching the Probate Estate of Mary Robertson" – Read it now!
October 13 – Lisa Lisson – "Take a Closer Look at Your Ancestors' Photographs!" – Read it now!
To see all 16 Guest Bloggers, click here.