If leather isn't your thing, or you want your book custom in every way, try our custom covers! Your best picture or design becomes a timeless, unique cover for your book. We finish each of these covers in matte made to last.
Should you take this route, it's easy to turn your book cover into a work of art with our online editing tool. Show off your family's originality and uniqueness in every way!
Pre-Designed Templates
When you choose a custom cover, you have the option to select from 12 existing layouts, or create your own. You can select our existing backgrounds, which include both designs, solid colors, and photography. Then, you can select photos from your library to decorate the cover. However you choose to use our existing templates and backgrounds, your cover will be just right for you!
Custom Design
Want something that shows off your photography or design skills? That's what our client Nicki did! Her custom cover designs reflect her ancestors' nationalities. Like with Nicki's design, let your cover design share a similar theme with what's inside, both in style and color.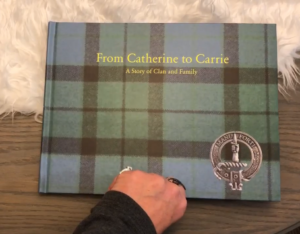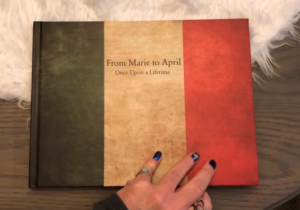 Create your totally unique cover with your favorite photo editing tool, such as Adobe Photoshop. When you design your custom cover, use the dimensions of your book. For wraparound images as shown above, double the length and add in one inch extra for the spine of your book.
As you design, remember to add a 1/2″ bleed around your design or photo. This means adding 1/2″ to each side of the template. Bleeds are vital in printing, because they prevent white space on the cut edges around the design. Cutting, unfortunately, is never an exact science, and it is better to have that wiggle room. Having a bleed is also important for hardcover books, because we will wrap the printed sheet around board to form the cover.
Note that custom covers, due to our printing capacity, cannot be any longer than 80 pages. 
What have you done with your custom covers? MyCanvas wants to see your creative talents!