The Search
When I was in junior high school, I was given an assignment to learn more about my family history.  This is the first real research project I remember.  Ever since then I have been curious to learn more about my family history.  I dabbled with it a little here and there, but I was always missing an entire branch of my tree, so I didn't feel compelled to go much further.  Then, after my mother passed away and I found my father, I got really interested in my roots.  During my first visit to see my Dad in Evansville, I asked my grandma and my grand Aunt everything they knew about our family history.  I'm glad I did too, because just about a year after that my grandmother passed away.  Up until this point my research wasn't very organized.  So I went back through and asked my aunt on my mother's side for everything she knew about the family tree (still a work in progress, because she knows a lot), and I asked my mother-in-law for everything she knew.  After I got all of this information together in one spot, I decided to try the Ancestry.com free trial membership.  It seems like it took that long to get what I knew in.  Sure enough, there were leaf hints all over the place.  So I went ahead and subscribed to their service.  I have gathered a lot of information from there.  Even if I get stuck, their state research guides usually lead me to what I am looking for.  A few times I have even gotten a digital record of what I was looking for, for free.
Connecting
Anytime I would share with my mother-in-law the information I had found on her family, she would just light up with joy.  Sometimes the information I had found would remind her of a story.  She really enjoys talking about family history.  I was so excited about this! I had found another thing we both enjoyed. Since she loved it so much, I decided to check out where the Publish tab on Ancestry led to (this is now under the Extras tab).  I really liked the idea of making a family history book of heirloom quality, and giving it to her as a gift.  The cover options looked really nice, and I loved that I could just get a leather bound book printed.  So I started building her a book.
Discovery
It took a lot of research to fill the pages in her book. One of the most interesting things I learned was: her 2nd great grandfather, William Gilbert, was a Union soldier in the civil war. He was captured by Confederate troops, and held as a Prisoner of War at Sumter, Georgia. He eventually died there from an equivalent of scurvy.
Building the Book
MyCanvas is so easy to use. You can choose a person and template and it will create the entire book for you, based on the information you already have loaded into your ancestry.com tree. I tried this but I wanted my book to be a little more unique and I wanted to lay it out just a bit differently, so I built it page by page. This way, I was able to use all of my favorite pages.  It also helped me decide what information I wanted to share for each individual ancestor a lot easier.
Some of my favorite pages are:
The photo album pages.
The family group sheet: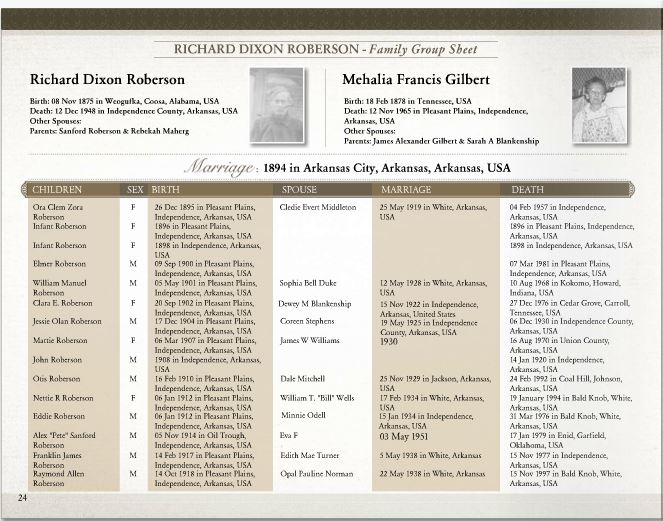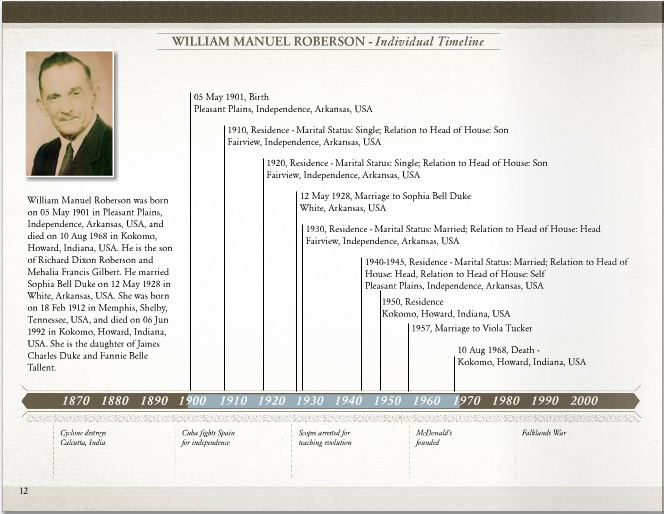 What I like most about the timeline page is that (If you look at the bottom of the page) you can see what was going on in the world at that time. Comparing this to where your ancestor lived or what they were doing in that moment of time, gives an idea of what kind of world they lived in. You can just imagine the struggles they may have been going through.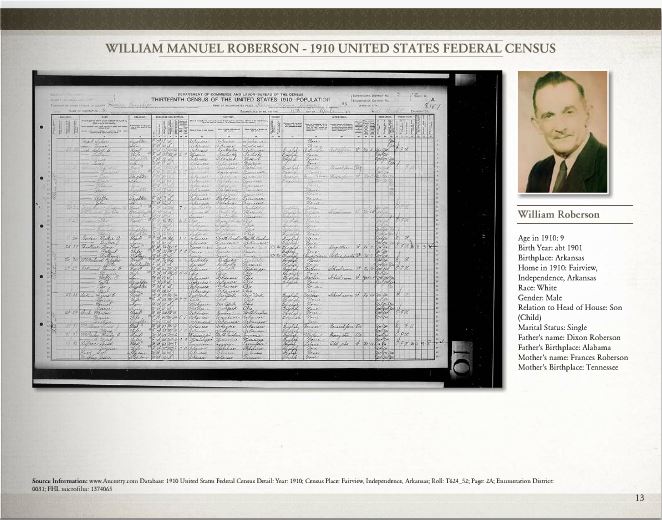 I absolutely love this page! Not only does it show a copy of the original record but it also has a nice title at the top (telling you what you're looking at). It has a picture of the individual the record is for, and says how the name was written on the record. In addition, it lists the important info from the page under that, and then it gives the source information at the bottom. This shows where you got your info from, which is useful in many ways. It also helps tell the story of the person which was super useful when designing the page of William Gilbert.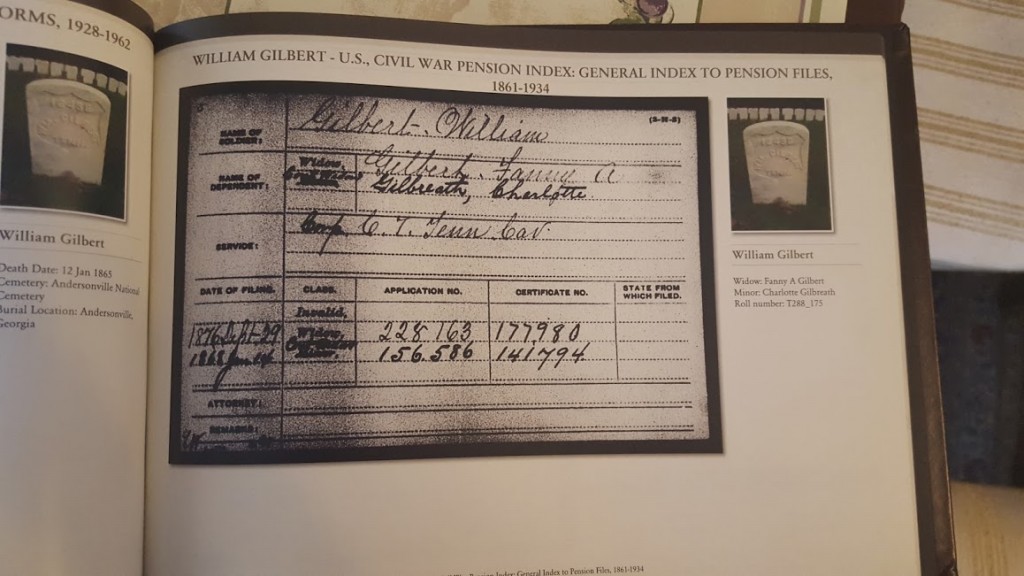 My mother-in-law loves her book! So do the people she has shown it off to. I have even gotten a few requests for more copies of the book. This is what I love the most about My Canvas… When someone requests a copy for themselves, I send them a link to the book so they can order it for themselves. No more worrying about collecting payment and delivery. Alexander's does that so you don't have to.
Future Works in Progress
Now my aunt wants a book for all of the lines, so I am working on my next MyCanvas project. This one, I am playing with a few more options like inserting pictures that aren't attached to my tree to build a few of my own pages. This is an ongoing book (never really complete, because there are always more people to be added). Though I am printing the additional pages and putting them in a binder, family members can print an heirloom quality book of my updated work at any time. That's the nicest thing about how MyCanvas is set up. There is always so much to share.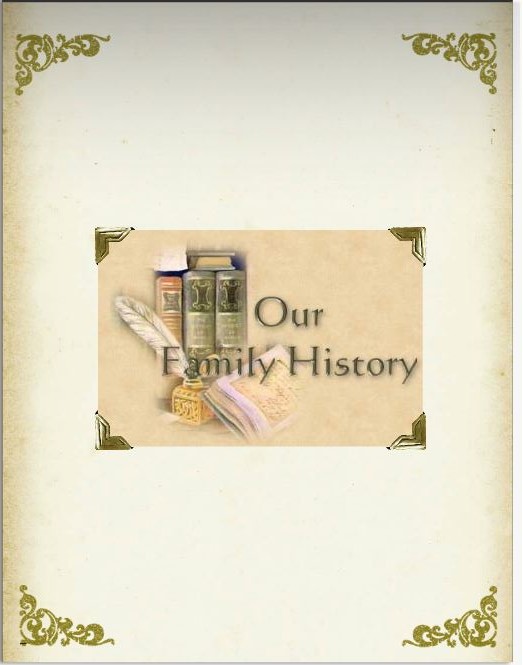 _
About Christa Davis Chandler
I am a 33 year old stay at home mom, wife, disabled U.S. Navy veteran, blogger, and artist.  I love doing research!  Lately my favorite topic has been genealogy.  Some other topics I enjoy researching are healthy living, ancient cultures and their beliefs.  My blog, Earthly Harmony, has mainly been filled with genealogy lately. You can also find me on Facebook, Twitter, and LinkedIn.
_
Upcoming Guest Bloggers
Last Week – Mary Tedesco – "Digging Deeper into Family Stories" – Read it now!
Next Week – Shirley Obrzud – "Researching the Probate Estate of Mary Robertson" – Read it now!
October 13 – Lisa Lisson – "Take a Closer Look at Your Ancestors' Photographs!" – Read it now!
October 20 – Terri O'Connell – "Using Facebook for Genealogy" – Read it now!
To see all 16 Guest Bloggers, click here.