Family Tree posters are a great way to share your heritage. One of the benefits of using MyCanvas is that you can completely customize your family history charts by adding pictures, embellishments, and choosing your favorite background.
Today, we want to share with you the three different ways MyCanvas offers for customizing family tree poster backgrounds.
Getting Started
When you auto fill your family history chart with your Ancestry.com information, it'll give you this background to start with: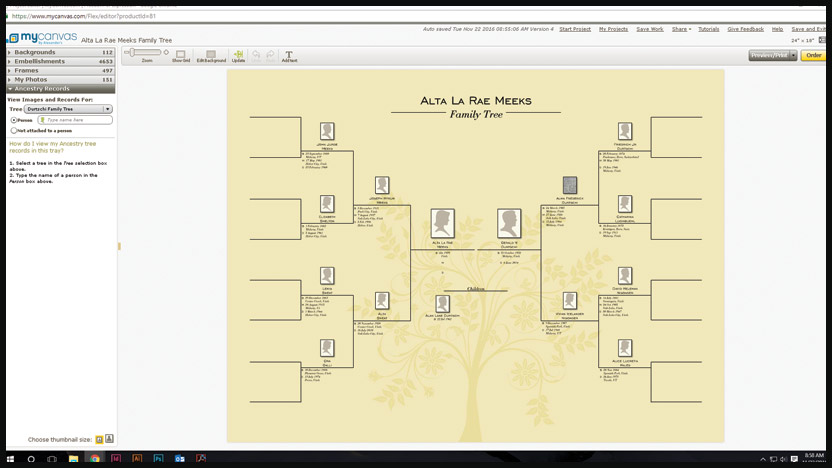 But that's not your only background to choose from. Notice the directional bar on the left: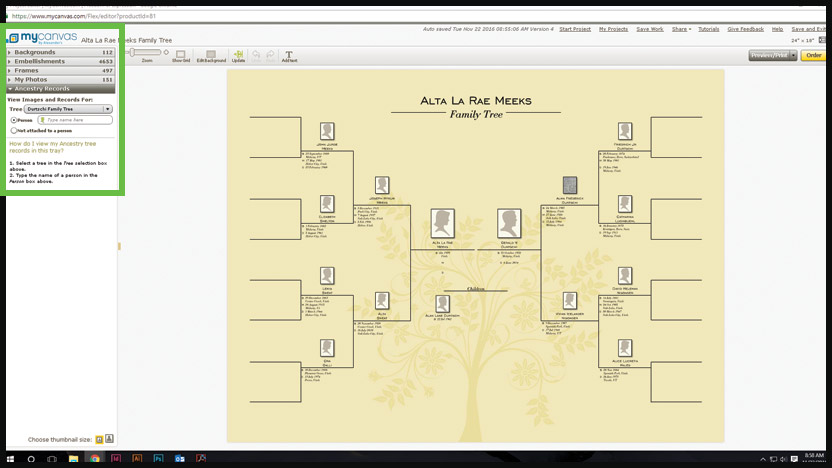 Click on the Backgrounds tab. You'll be given a drop down menu. Notice the three different ways you can choose a background: uploading your choice of background, choosing from our offered backgrounds, and selecting a background color.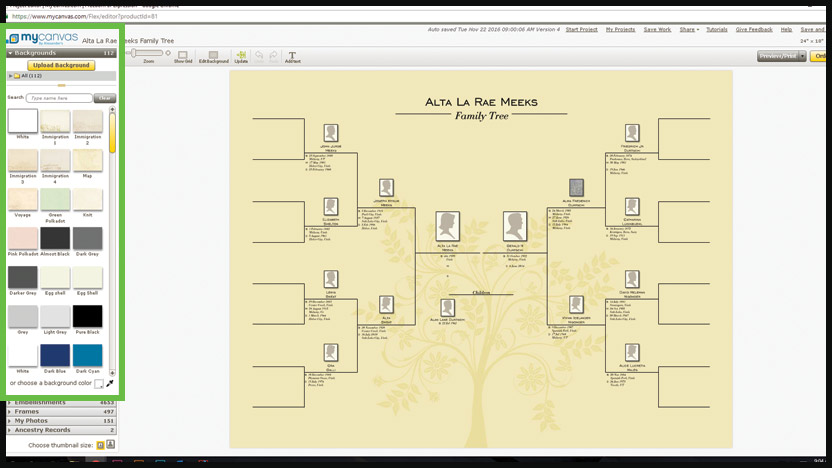 Upload Your Own Family Tree Poster Background
Uploading your own background image gives you complete creative freedom when designing your family tree.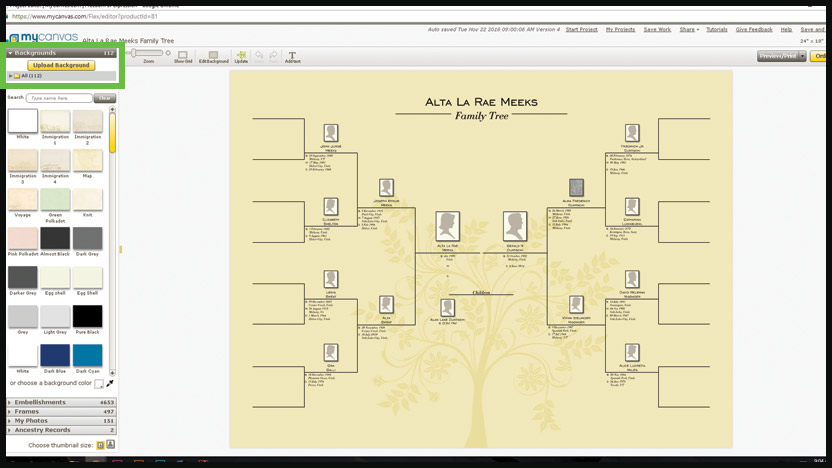 When you click upload, a window pops up. Please read these guidelines carefully. One of the points it mentions is that all images will be cropped, sized, and centered to fit the poster. Consequently, certain images won't work very well as backgrounds.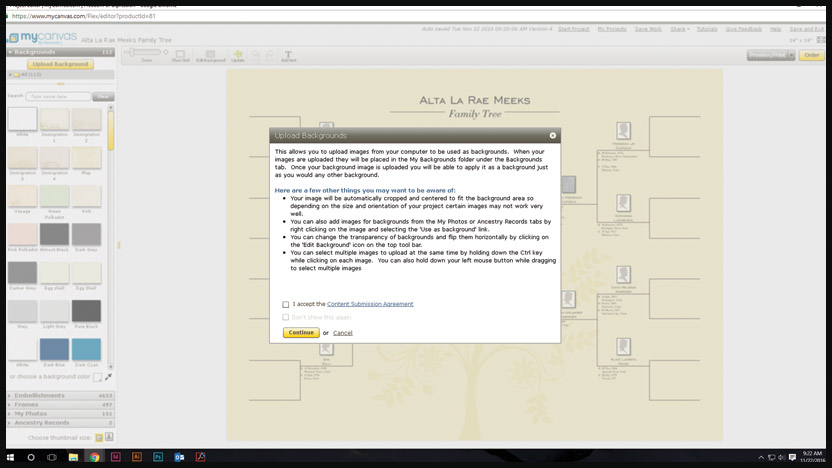 How do you know if your photo has high enough quality?  MyCanvas is programmed to pop up a warning when you apply images that have low resolution.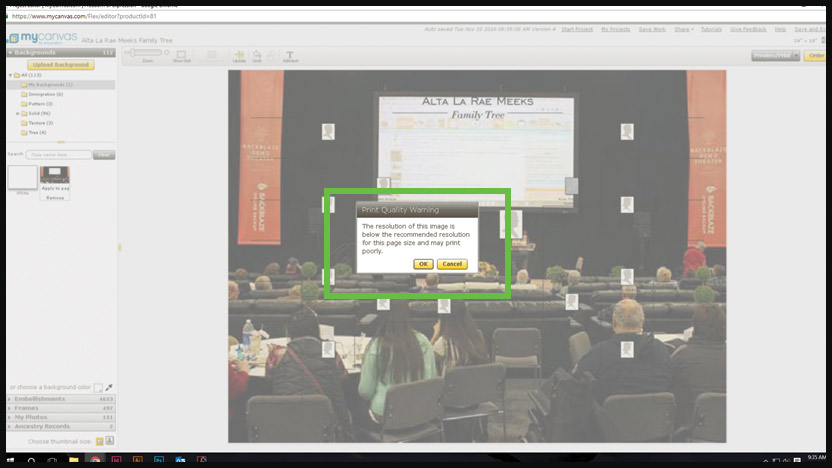 Note that you can change background transparency by clicking "Edit Background" in the top bar.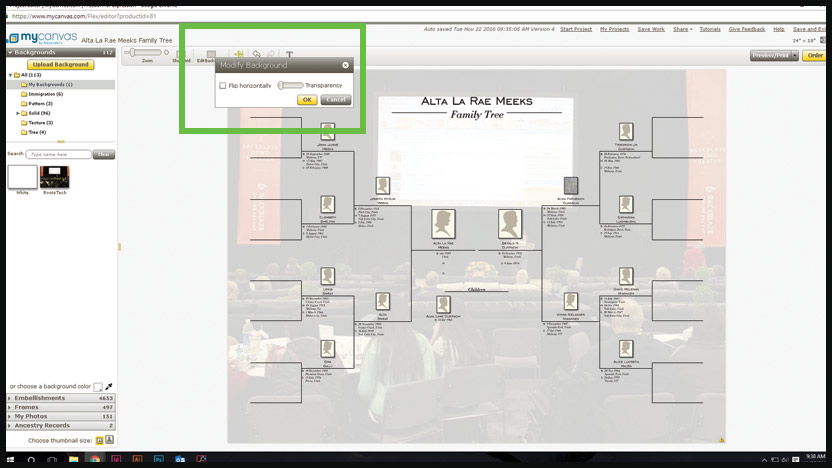 MyCanvas Family Tree Poster Background Options
Next, let's look at the backgrounds MyCanvas provides. You can either view them all as a list…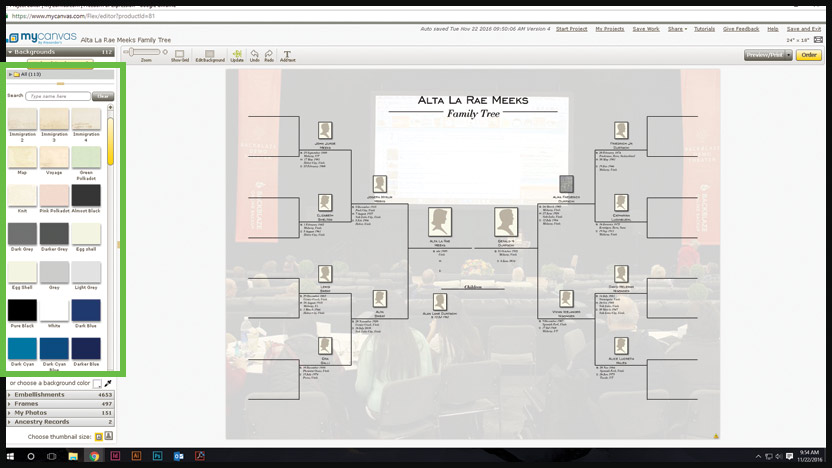 Or, click on the file folder drop down menu to view organized folders.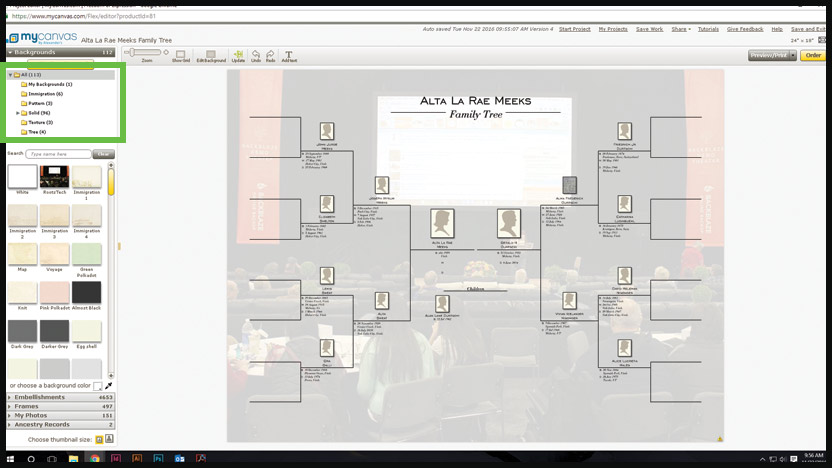 Choose between immigration pictures, patterns, solid colors, textures, or tree images. You can hover over the image to get a preview of what it might look like on your family history chart.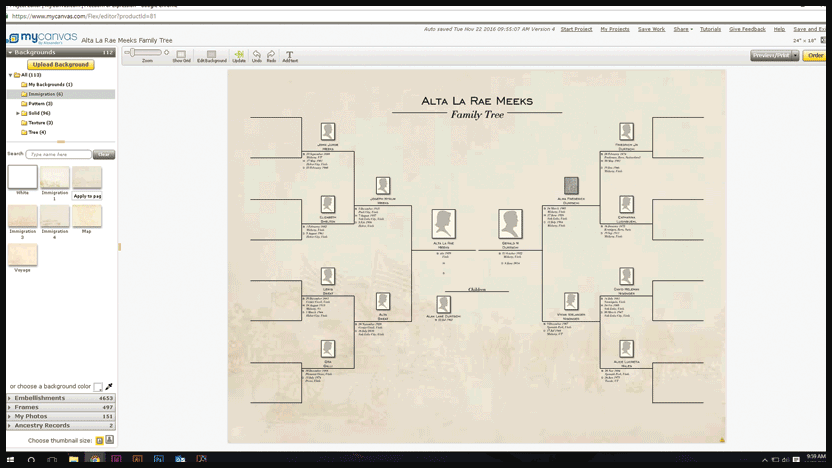 Click on the image to see the high resolution version.
How to Choose Family Tree Poster Background Colors
If you have a specific color in mind that you're not seeing among our background options, you can find it with our color picker: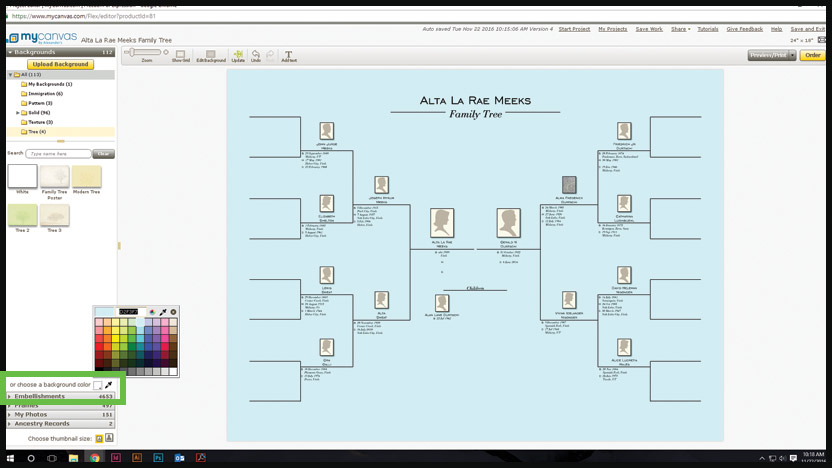 Select either an additional color, or type in the color code.
Now you have everything you need to know to make, create, or select a beautiful background for your family tree poster. Ready to get started making your very own family tree poster? Click here!