Spring is almost hear, and the school year is approaching its last months. For high school seniors this is the end of a legacy. Most of them will be leaving home, friends and precious memories behind.
If you have children or grandchildren who are seniors, help preserve their fond memories with a custom photo book. Include highlights from their high school career like dates, performances, the big game.
Here a few photo book ideas to celebrate your senior!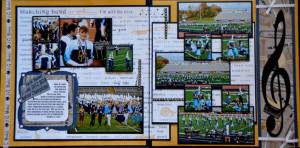 No matter where they go from here, they will always be able to look back at where they came from and all the wonderful moments and people who helped them become who they are.