I first learned to take a closer look at old photographs not with those in my family's own collection, but by studying a forgotten photograph album picked up at an antique store. The photographs within this album dated to the Civil War, and in an effort to identify the individuals based on a few faded captions, I studied them carefully. Who were the women wearing stunning, full-skirted dresses? Who were the children with the solemn faces and neatly curled hair? Might the portraits of bewhiskered men have been a last memento before they left home for battle?
The Album
When reviewing the photographs in this album, I first learned the importance of keeping the photographs in place. Not only does this preserve the possible chronological order of the photographs and connections with any notations made in the margins of the pages, but it also allows associations to be drawn between, for example, two facing photographs on opposite pages of the album. In this particular album, near the album's conclusion, a young man and a young woman whose portraits faced each other turned out to be husband and wife, a promising young couple who had studied together at university during the early twentieth century.
The Clues
Although it might seem impossible at first, the potential clues lurking in old photographs are nearly endless once you know where—and how—to look. Whether you would like to date a photograph, identify an ancestor, understand the occasion for a photograph, or all of the above, there is hope, even if the photograph lacks any personal notation or a photographer's stamp.
First, the photographic medium can suggest a date for an old photograph. From early glass-plate photographs to those printed on metal and cardstock, to the array of snapshots that filled the twentieth century once home photography gained popularity, it is quite possible to place a photograph within a particular period of time. Clues from a photograph's tint, borders, or overall design are also helpful, as seen in an example from this album: a tintype of a mother and daughter fixed within an embossed paper border that featured a pattern of stars. Patriotic borders of this kind were frequently seen during the Civil War.
Adding even more specificity to a photograph is attention to fashion, in particular the clothing and hairstyles worn by those pictured. Fashion changed more frequently in the past than one might expect, and these changes were widespread, particularly among the younger generations who were quick to adopt the newest sleeves or skirts featured in popular patterns and magazines. In this album, it can be seen that even the economic downturn brought on by the Civil War did not stop a teenage girl from adopting the latest trends; she wore a stylish Garibaldi shirtwaist with a Swiss belt, almost certainly handmade, paired with a skirt recycled from an older dress.
The Stories
Some of the most poignant stories from this album come from individuals whose identities may never be known for certain, from a bright-eyed infant reclining in a chair, to schoolgirls posing together with their books, to a man and woman dressed in their best at the height of the Civil War. Although the identities of these individuals have faded with time, the significance of their photographs have not. Milestones were marked with distinction at photographers' studios, documenting life events such as christenings, school graduations, and marriage, and the resulting photographs were placed in an album for a reason.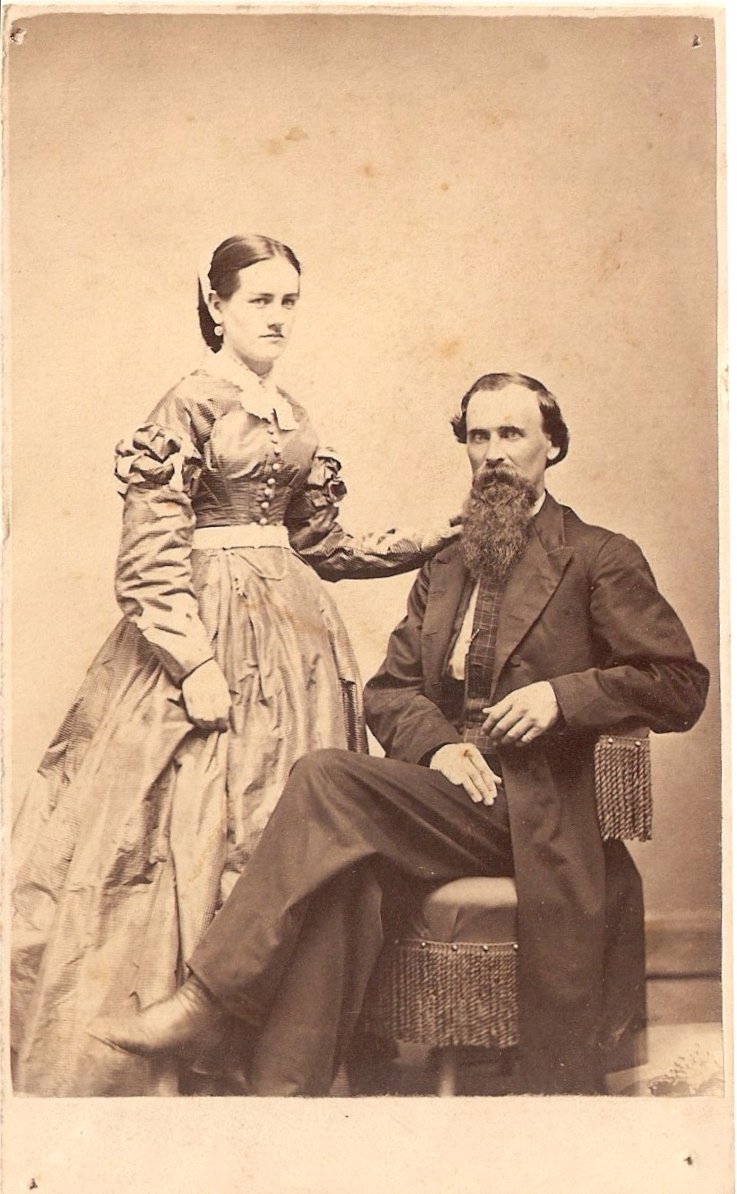 Almost chilling is a portrait of an older woman wearing a traditional widow's cap while rigidly clutching a photograph album of obvious importance to her. Perhaps it contained a photograph of her late husband. In any case, this particular photograph, perhaps even more dramatically than the album taken as a whole, demonstrates the priceless value of photographs both in the past and at present. The photographs enclosed in a forgotten album preserve numerous individuals and moments in time, and the stories that they contain are simply waiting to be found.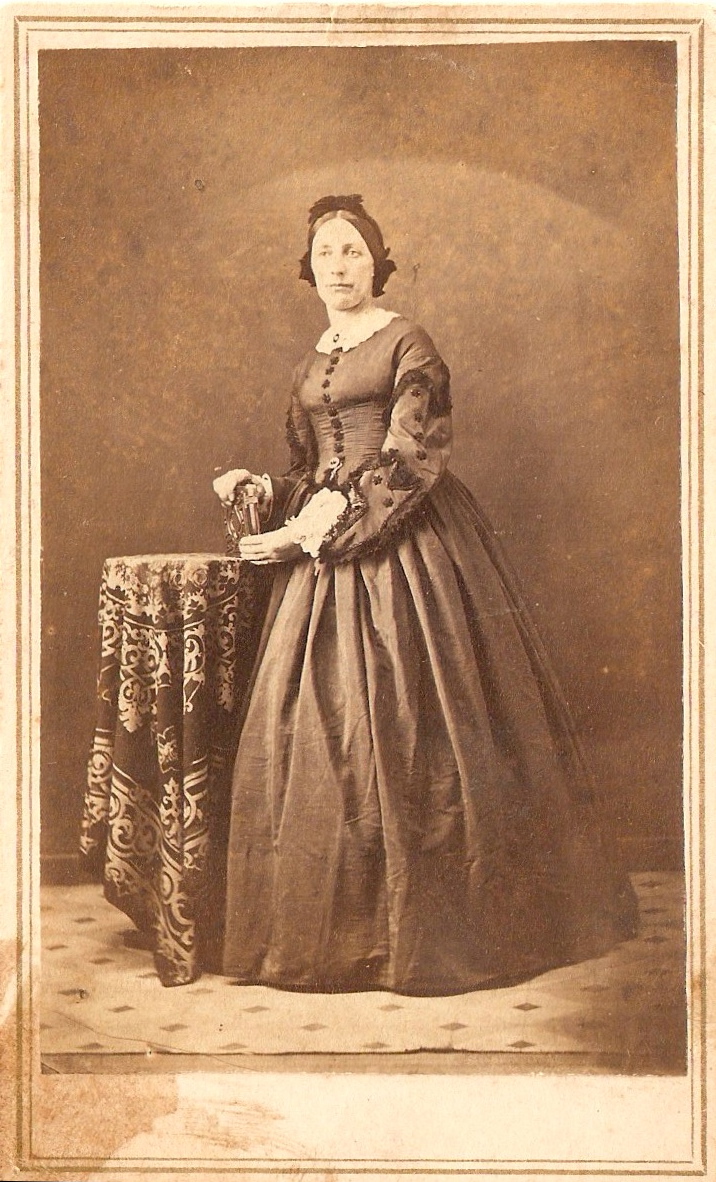 _
About Melanie Frick
Melanie Frick, MLS, holds a Certificate in Genealogical Research from Boston University and has attended the Genealogical Institute on Federal Records and the Salt Lake Institute of Genealogy. She is the editor of the APG eNews, volunteers as a proofreader of the NGS Magazine, and serves on the board of the NextGen Genealogy Network. She also writes at Homestead Genealogical Research. An Iowa native with deep roots in the Midwest, Melanie lives in Southern California.
_
Upcoming Guest Bloggers
June 14, 2016 – Terri O'Connel – "What's in a Name? | One-Name Study Guide"
Last Week – Erin Tilley – "A Beginner's Guide to Swedish Genealogy"
Next Week – Linda Eccles – "Serendipity"