You've created your Family History Project from your Ancestry.com tree, but it has so many pages and the cost is more than you expected. I had the same experience when I created my first album.  Here's why you have so many pages and how to address it.
The Problem
It is so easy now to find and attach census/source documents to each family member in your tree on Ancestry.com. I always tag everyone in a census/source documents. For example, on the 1900 Census, I tag both parents and each of the children. This is great from a source/documentation standpoint, but when you create your MyCanvas.com Family History Project, it pulls all those census/source documents into your book also!
The Solution
In my situation, I ended up with the same census attached to three people: the husband, the wife and the child. Generally speaking, this is the guideline I follow:
Keep the census/source document attached to the head of household, and delete the duplicate census/source document attached to the spouse and/or children.
A Helpful Tool
To help you identify and eliminate the duplicates, I created a 4 Generation Planning Worksheet. You can click here to download your free copy. Here is an example of the worksheet.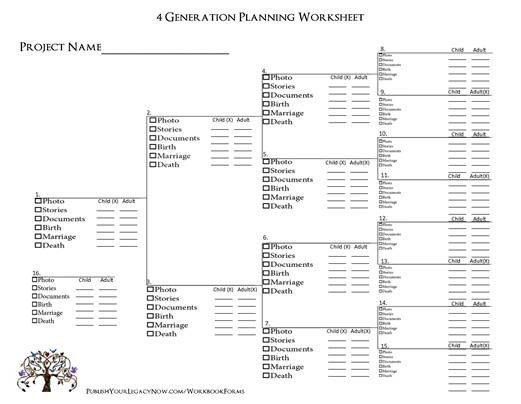 I found it's helpful to go through all the documents and note them on the Planning Worksheet. Note the year of the document in the child column or adult column, depending on the age of the individual on that document. Then confirm duplicate census records by comparing information on the 4 Generation Planning Worksheet. Delete the duplicates identified with (X) above the column for delete.
NOTE:  There will be exceptions; for example, if the family is not all together on a specific census, you would include both census records as appropriate.
Treasured Album
Creating a Family History Album is so much fun and becomes a labor of love. You will find it very rewarding and well worth the effort. Your family will treasure your Family History Album for decades.
—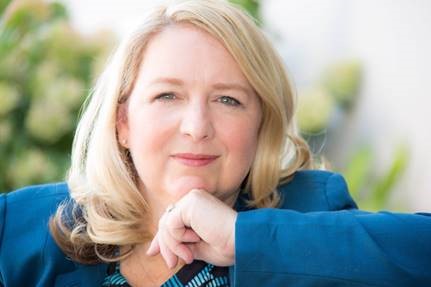 About Nancy L. Laney
Nancy L. Laney is the Founder of Publish Your Legacy Now. She offers custom album services and creates beautiful albums and custom posters for clients.  Register for her online video course if you need step-by-step instructions on how to create your own beautiful albums. Newly released is her innovative workbook based on the MyCanvas tools: How to Publish Your Legacy, so your Family History Lives Forever. Available at PublishYourLegacyNow.com