In the Beginning…
My research began with a man by the name of Nathaniel Henry Hilson and his brother, Emmitt Henry Hilson.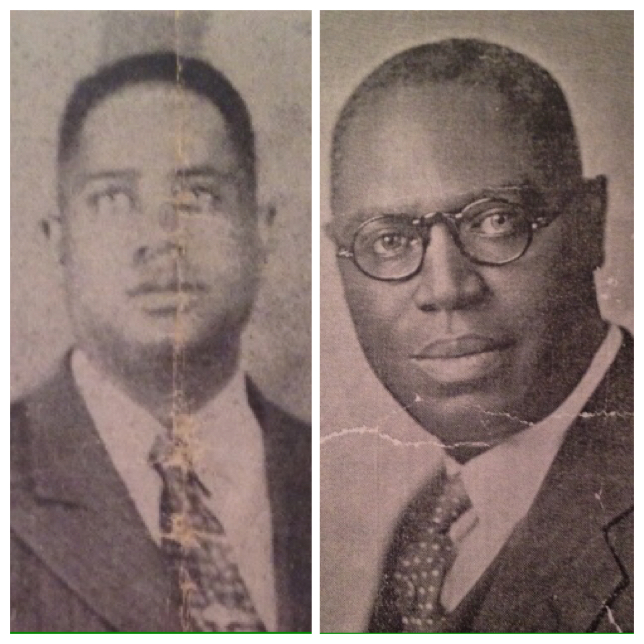 (Hilson Family Photo: Nathaniel, L; Emmitt, R)
Nathaniel was my great-grandfather. I was always told that he was from Oklahoma. One day I remember hearing a story that conflicted. It stated he was born in California and descended from the Blackfoot Native-American Tribe. It was further stated that he ran away to Oklahoma when he was 15 years old to escape the abuse of his stepfather, and that he and Emmitt also had two sisters but didn't know where they were. I had never heard this account before. Needless to say, tons of questions came to mind. One item of particular interest was the claim of Native-American ancestry. There is conflicting evidence to this claim so there is more that needs to be sorted in this part of the story.
He Said… She Said…
As I sought answers to my questions, some things didn't seem to match up. Some of the questions couldn't be answered at all. I would often ask various ones who they got the information from and how they knew it was true. The response was usually because "this person" or "that person" said so. That didn't necessarily make the claims true. Anybody else who would have more information was deceased or couldn't recall.
The Truth Shall Make You Free…
It was very disheartening to know that my great-grandfather had sisters and no one knew anything about them – they were simply lost in time. It was even more disheartening that there were no records to piece these events together. I then set out on a mission to locate records.
We had minimal information about Nathaniel and Emmitt. Both were pastors (a couple of family photos validated that); Nathaniel had a wife and several children (one of whom was named after his brother); and Emmitt was never married – or so we thought!
As fate would have it, one of my cousins was researching his family and also decided to run a search for Nathaniel Hilson. One name associated with Nathaniel would provide us answers to some questions. The name was Preston H. Hilson, father of Nathaniel and Emmitt! We speculate that Preston's middle name was Henry and that's why his boys had the same middle name. My cousin even found a record that documented Emmitt was married to a woman named Rena!
Now that I had Preston's name, I could take my search back a little further. Preston was a very troubled man. Doubtless, I'm sure his children lived troubled lives growing up, which could explain some conflicting accounts of their lives.
I discovered that Nathaniel and Emmitt were actually born in Texas. I also discovered a death certificate for a woman named Elizabeth Belfry. Preston Hilson was listed as her father! This provided credibility to the story of the missing sisters (at least one of them anyway)!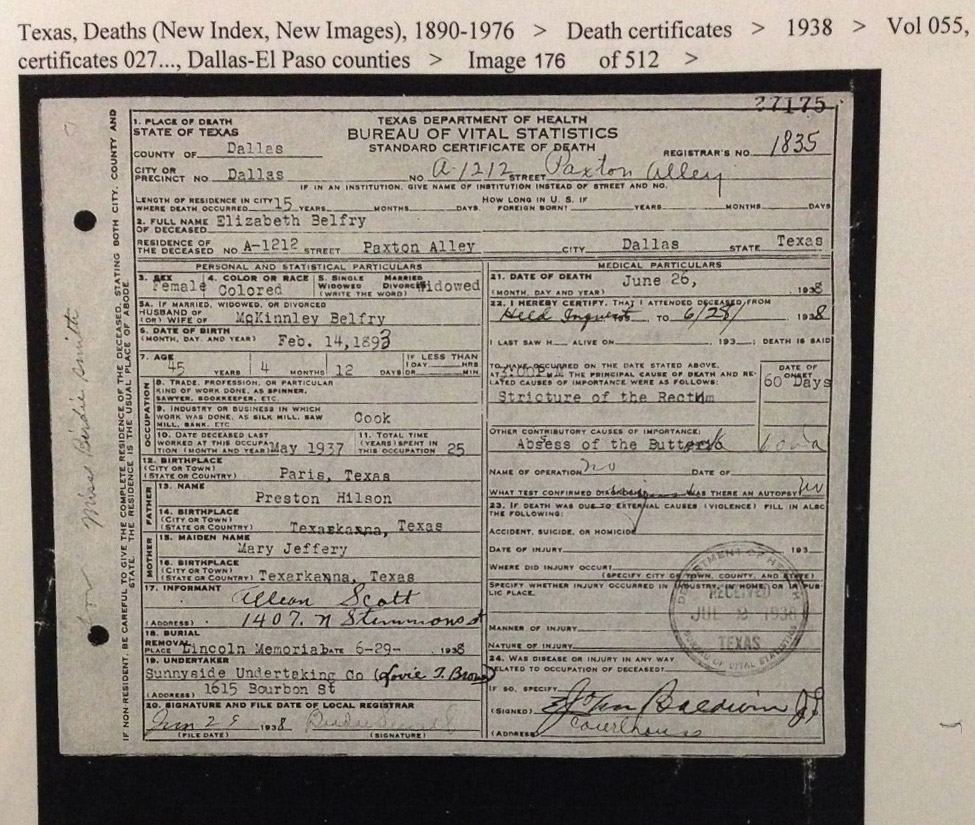 (Image courtesy of Family Search)
Who was the mother of Nathaniel and Emmitt? According to the 1900 Census, it couldn't be Bettie. The boys were already 10 and 11, and it showed she had only been married to Preston for 2 years. It also noted that she had 1 living child, so this couldn't be right.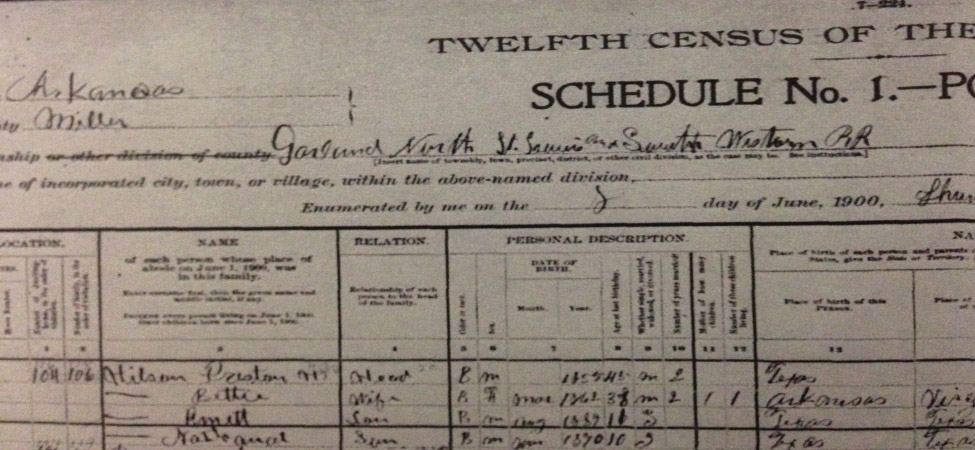 (Image courtesy of Family Search)
Eventually, I discovered a newspaper article that reported Susie Hilson filed for divorce from Preston Hilson. The death certificates for Nathaniel and Emmitt list Susie Lockett as their mother, which would validate the name in the newspaper.

(Image courtesy of Genealogy Bank)
This is only a glimpse of who they were. There is so much more to their stories, and so much more to be discovered!
The Lessons…
No family is perfect
Ask as many questions as you can while people are still around to answer them
Document everything!
Verify information
Preserve the family history for future generations
As long as the circle of life repeats, there will always be the need for family research. There is always something to be discovered. The research continues…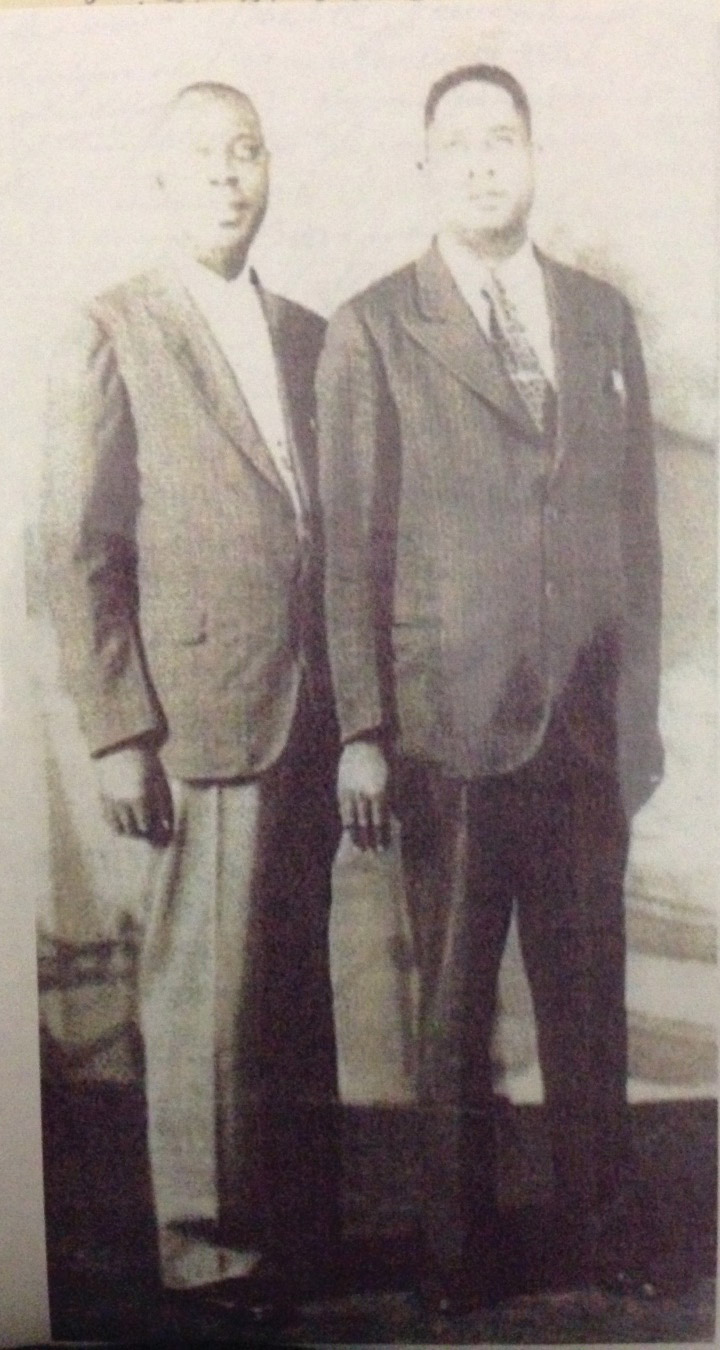 (Hilson Family Photo: Emmitt, L; Nathaniel, R)
_
About Madam Ancestry
A native of Georgia, Madam Ancestry is a family history enthusiast. Her interest in researching family history began as a teenager, with her curiosity about certain people and events within her own family. Madam Ancestry takes pride in her family history and loves to help others achieve the same. Her mission is "Connecting families one ancestor at a time". She is a member of the local and national chapters of AAHGS (Afro-American Historical and Genealogical Society) and is involved with other genealogy groups in her area. You can always stay up to date on what Madam Ancestry is doing by subscribing to her blog or following her on Twitter and Facebook!
_
Upcoming Guest Bloggers
Last Week –  Jennifer Gibby – "Capturing Moments of Memories" – Read it now!
Next Week – Debra Carter – "Not Another Cemetery…" – Read it now!
December 15 – Gena Philibert-Ortega – "Cooking Up Genealogy" – Read it now!
To see all 16 Guest Bloggers, click here.