Over 180 million eggs are decorated each Easter. Not only is the egg a popular symbol of Easter, but egg dying is a great activity the whole family can enjoy, and it results in beautiful decorations. By take pictures of your colorful eggs, you can preserve memories, family traditions, and embellish your custom calendars, collage posters, and holiday themed photo books with your children's favorite memories.
However, eggs can be tricky to photograph. To help you get started, we've compiled three fundamental guidelines.
Lighting
Those soft pastel shells can reflect a lot of light and potentially bleach out the colors of the eggs in your photographs. To show off your fun colors and designs, take pictures of the eggs in diffused light. This can best be accomplished on a cloudy day, or indoors with light streaming through an open window. Tip: Don't use too soft of light, or the picture may become blurry.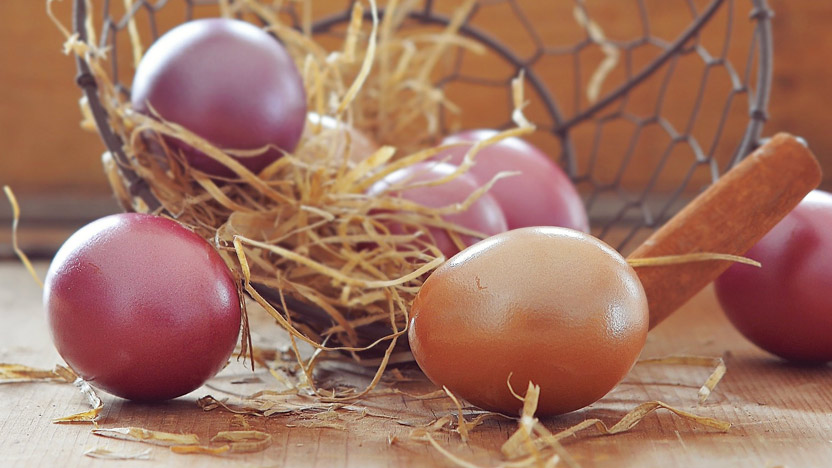 Diffused light not an option for your sunny, outdoor, Easter festivities? Use the egg's own shadow to enhance colors, and create visual depth.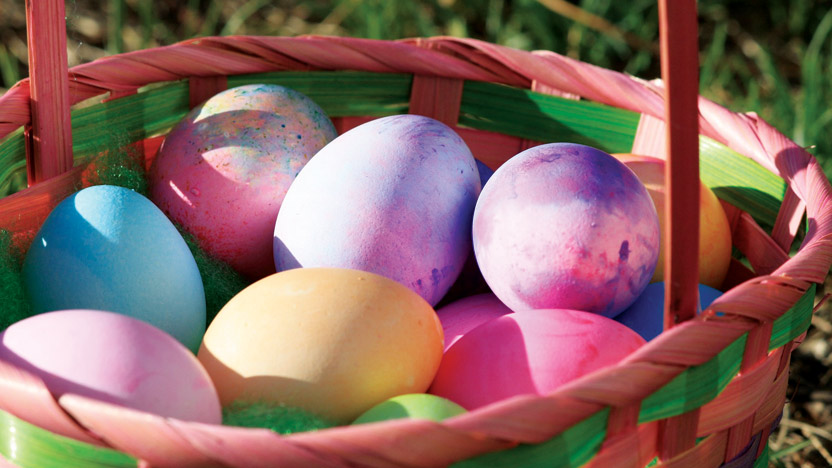 Color
Of course egg dying or decorating involves loads  of colors! That's why a white egg is such a popular base to start with – it allows for the most color possibilities. Tip: White eggs give the purest color dyes, but don't discount colored eggs, which can give varieties of the same hue.
When photographing Easter eggs, don't limit yourself to only photographing the colored eggs. All along the way, watch for gorgeous displays of color, such as these dyes shining in the sunlight. The contrast of the white eggs next to their intended colors really makes this image eye-catching!

Setting those dyed eggs aside to dry? Keep an eye on the patterns your wet eggs make on the paper towels!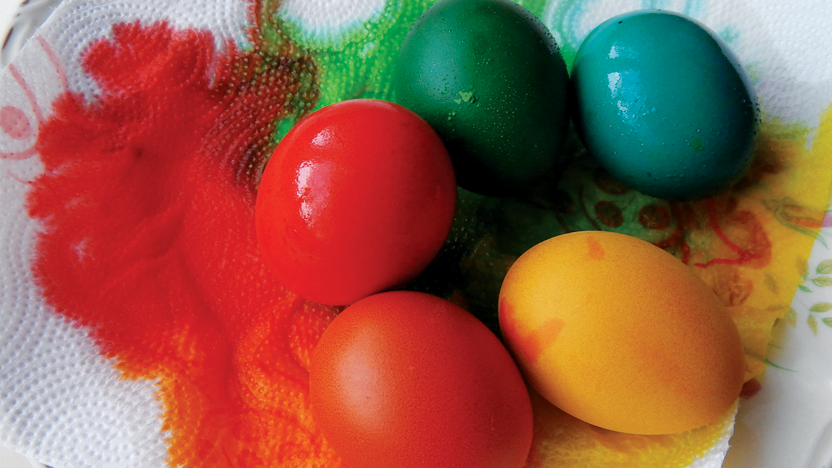 And of course, what's Easter without the final display of freshly finished, brightly colored eggs? Tip: To help each egg stand out the best, separate eggs of the same color. Note the blue eggs below.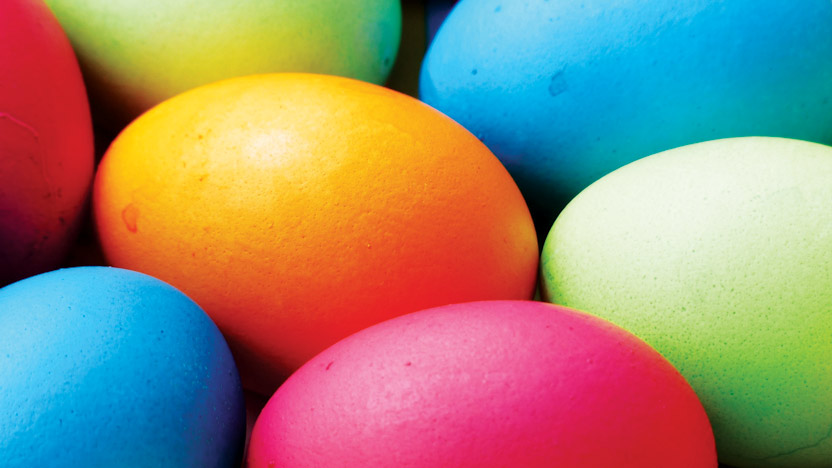 Decorating your eggs with more complex patterns? Be sure to photograph the process, catching the color application in action!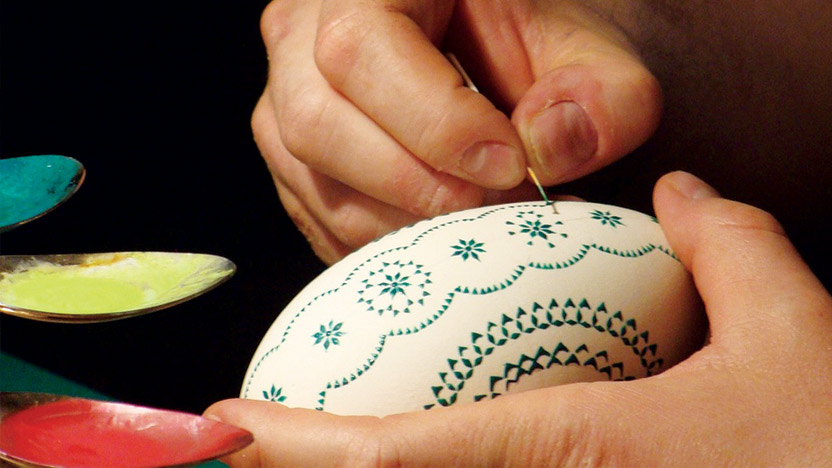 Setting
Artistic shots are great ways to decorate holiday-themed photo albums or customizable calendars. Try putting the eggs in their "natural" Easter setting, whether that's in an egg carton, the grass, a nest, or an Easter basket!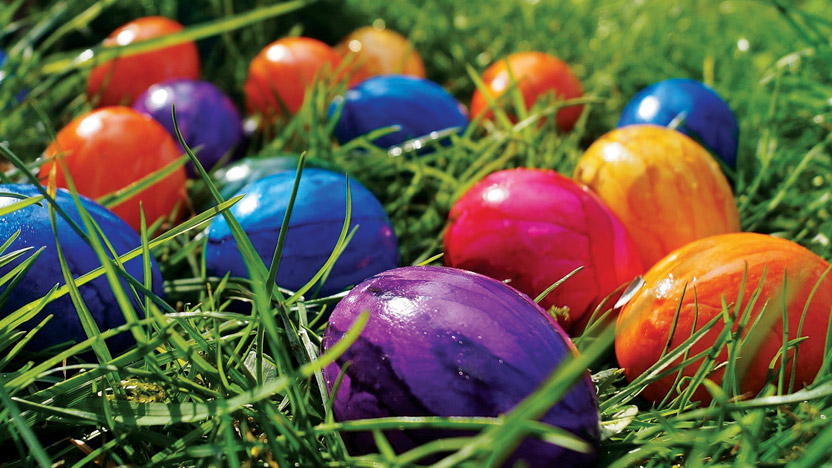 Looking for more fun Easter photography ideas? Check out our Holiday Album Inspiration board on Pinterest.