MyCanvas makes it easy to create a family history book from Ancestry.com without a hitch. But MyCanvas can also create a photo book for any occasion! It's like scrapbooking made digital! With our website, you can build a wedding book, a baby photo album, or just snapshots of your family as they grow. We'll walk you through how to create a custom photo book from scratch.
Picking Your Custom Photo Book
Every project begins with a direction. MyCanvas offers multiple categories with dozens of possibilities in each one. Of course, if you don't see a template or a category you want, you can create a blank project and build your own template! Go down to the bottom of the page and click on your desired template.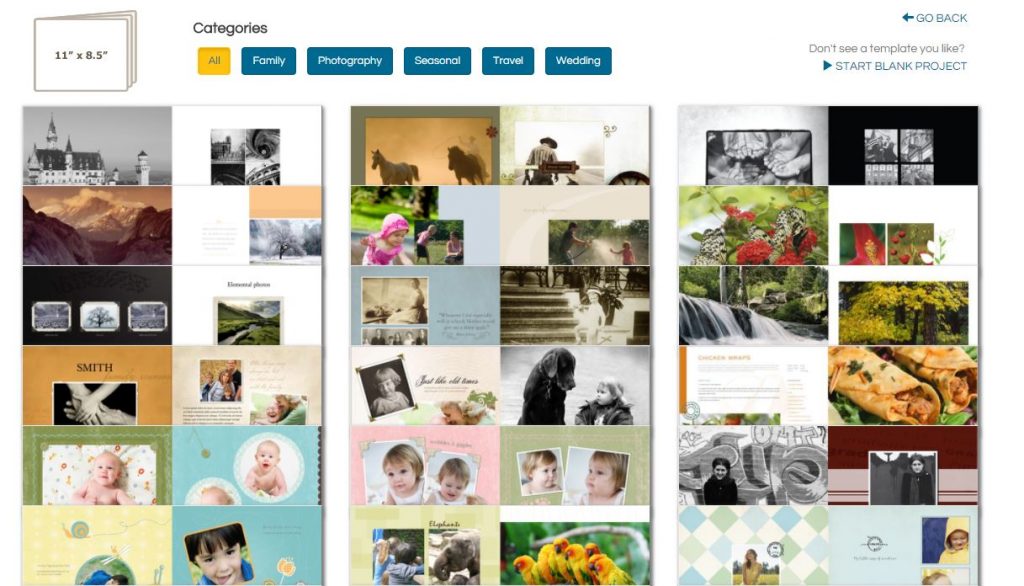 Custom Covers
In the Project Editor, you can choose your own template for the cover of your photo book. You'll have the ability to enter a title and drag images onto the cover to make it your own. Layouts for covers are on the left sidebar.

Switch it up however you want to best fit your look and theme! You can change the color and style for different books: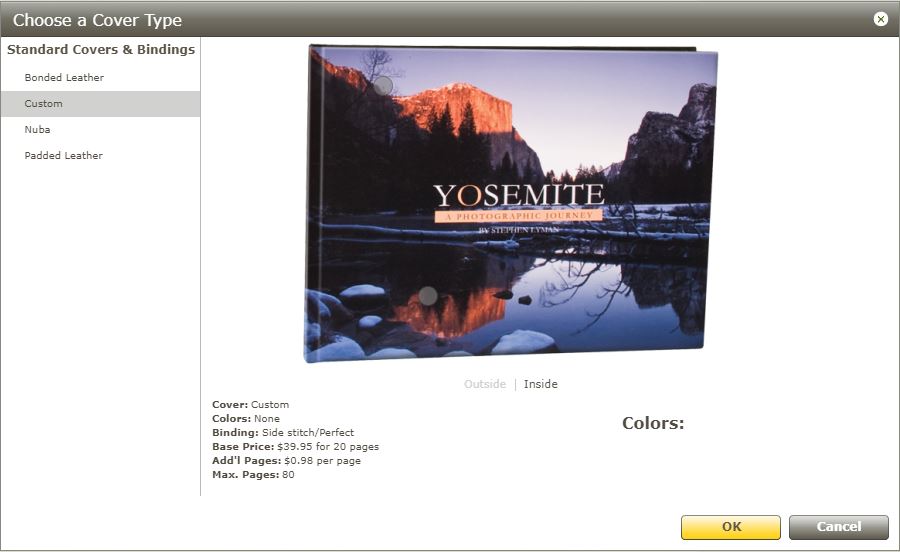 Designing Your Pages
At the bottom of the Project Editor window, you can see your other pages and their layouts. This helps you make sure that you're unified, or that you have a lot of variety–whichever you prefer!

Clicking on any of these lets you edit the page with a header, text, and your own photos. You can tell the stories of your special events alongside the image this way.
As with the cover, you can choose different layouts in the left sidebar. You can also select different page styles and colors depending on your theme–which you can change at any time if the layouts aren't doing it for you! Just click Edit Background above the page preview.
Finishing Up
Most of our customers know that creating a quality, beautiful MyCanvas project can take a lot of time! That's why you can sign in with MyCanvas and save your project at any stage–and return to it when you have time.
Finally, when you've completed your project, you can preview it to make sure every page is just right before ordering. The sidebar with all of your options has our prices under Covers so you can plan and budget ahead of time without missing a beat.