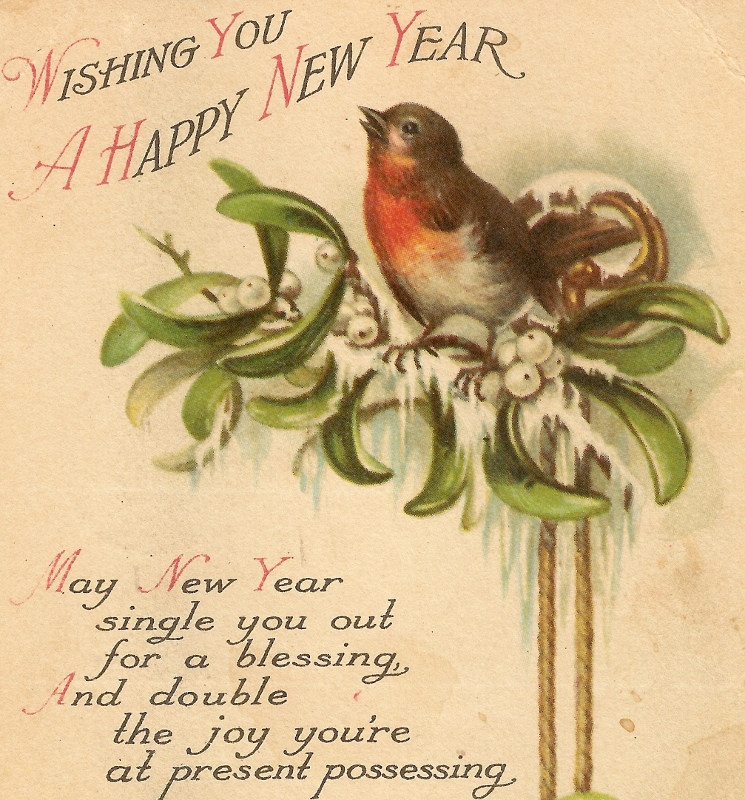 When I first began collecting postcards, I was primarily interested in cards with local images. I gradually expanded my collection to include holiday and birthday postcards. One day, while browsing through a large rack of postcards at an antique store, I noticed several cards that were all sent to the same address. At that point, my interest in old postcards converged with my lifelong interest in family history. Though these cards did not belong to my family, they had once belonged to someone's family. Though I didn't know how or why the postcards became homeless, I believed the lives and memories they represented deserved to be preserved together.
What Postcards Tell Us About Family History
As it turns out, postcards can tell us a great many things about our family history. Postcards are valuable tool for historians and genealogists to utilize not only to locate ancestors, but also to fill in their family story as well as that of the communities where their ancestors resided. Having a family collection of postcards can illustrate aspects of local history and demonstrate historical change that may have affected the lives of their ancestors. A postcards collection may provide considerable genealogical information about a particular family and their friends and relatives throughout the United States and beyond.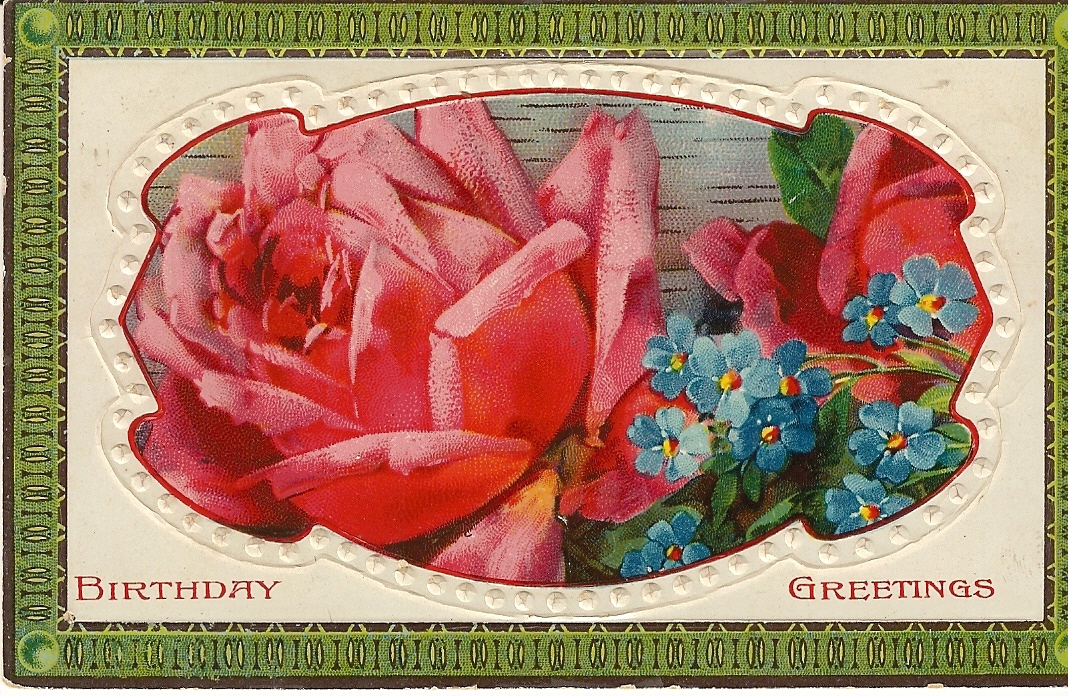 My first family postcard set was a collection of ten postcards which were addressed to Mrs. Albert Johnson. Mrs. Johnson lived in the small town of Newburg, located in Phelps County, Missouri. As I read through the messages on these postcards, I realized how valuable they were in helping to research the family's history. The postcards were mostly from friends and relatives in the nearby town of Rolla. The postmarks range in date from 1910 through 1920. Postmarks, when legible, can place an ancestor at a particular location and time in history and therefore point us to possible records about our family in that area.
Searching for Clues
Of course, the names on the postcards also provide clues. The cards were addressed alternately to Mrs. A. F. Johnson, Mrs. Albert Johnson, and Mrs. Marietta Johnson. One card to Mrs. A. F. Johnson was apparently sent by a niece from Rolla who referred to Mrs. Johnson as "Aunt Nettie." Another card came from "Cousin Mary" in Massachusetts.  So, from a handful of postcards we learn that Albert and Marietta Johnson lived in Newburg, Missouri early in the 20th century; we also learn that Mrs. Johnson's given name was actually Marietta and that her nickname was "Nettie." The postcards provided an additional clue in that either Albert or Marietta had family in Massachusetts, leading to yet another record set to research for information about the family.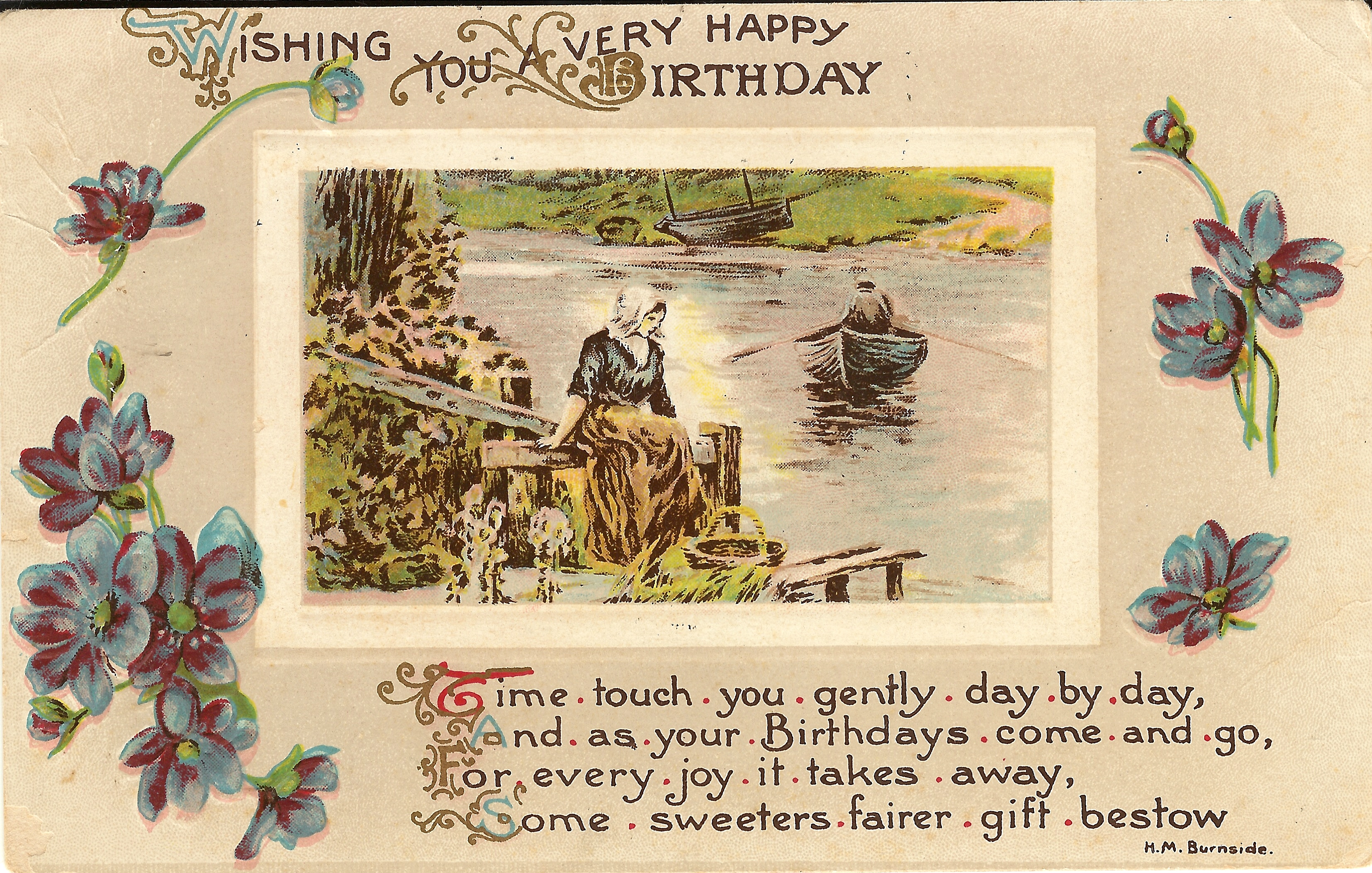 Aside from dates and locations to add to your family history timeline, postcards may relay something of our ancestor's day to day lives. Joe Bussell sent several postcards to Miss Mae Barnett in West Plains, Howell County, Missouri, from 1910-1911. Joe seems to have been courting Mae, albeit unsuccessfully. Though she often failed to respond to his postcard messages, Joe did not give up. Realizing that Mae attended church regularly, he offered to escort her to an upcoming revival. This kind of personal information allows our ancestors to come to life for us and helps us get to know them. They become more than just another name or set of dates. More clues are here as well; the mention of Mae's church attendance indicates that there may be church in the West Plains area that has records relating to her and her family.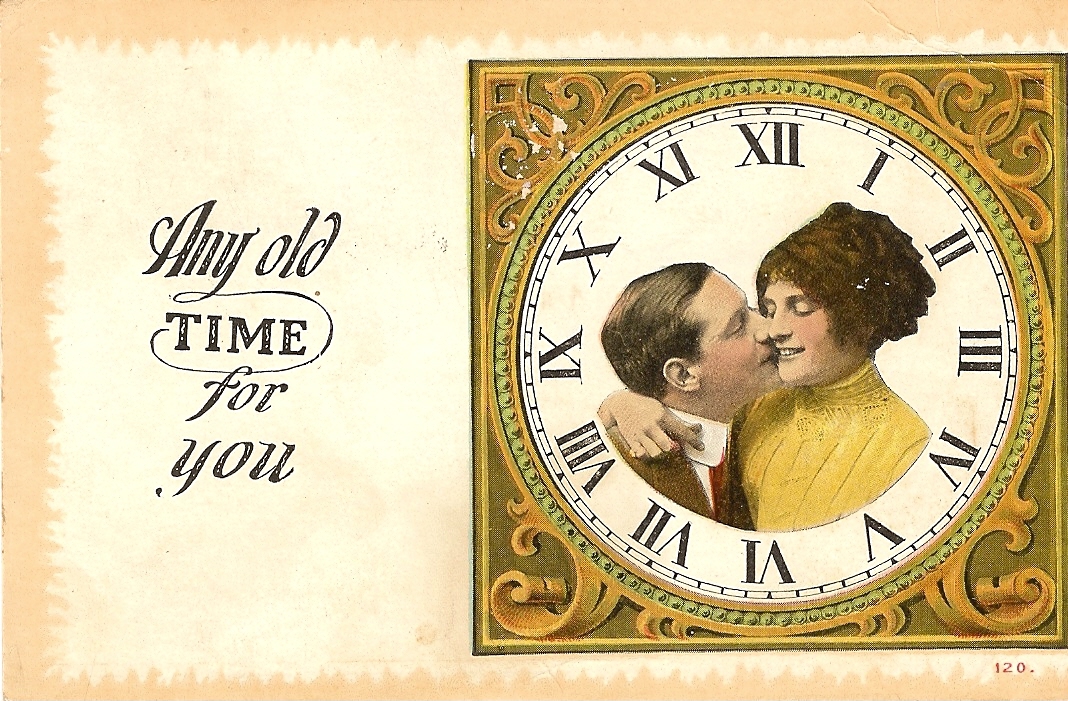 Filling in the Blanks
Not only can postcards indicate where our ancestors lived and provide clues about their friends and family members, they may also illustrate some personal aspects of their lives and their personalities. They can help expand our family trees and add a personal touch to our family history. Postcards can help fill in the blanks of our family story by telling not only when and where they lived, but something of how they lived, as well. So don't forget to add postcards to your list of resources when researching your ancestors. You never know what valuable clues you may find!
_
About Connie Yen
Connie Yen has a Master's degree in history from Missouri State University. She is the author of Springfield: A Postcard History, published in 2014. Visit Connie at her website, www.geneahistory.com, and connect with her on Facebook and Twitter.
_
Upcoming Guest Bloggers
Last Week – Miriam J. Robbins – "Creative Calendar Fun"
Next Week – Heather Wylie – "The Quilt Top Family Tree"
May 31, 2016 – Sir Leprechaunrabbit – "You Can Draw a Memory"