If you are an avid family historian, you probably look for ways to involve your family in family history. One great way is by doing family history crafts.
Fingerprint  Family Trees
Little kids might be easily distracted if asked to fill out names on a regular family tree chart. However, bring out the finger paints, and you can involve the whole family in a different kind of family tree craft. Use hand prints to create the tree branches, then add leaves with fingerprints. Tutorial here via Creative Carmella.
Handprint Cross Stitch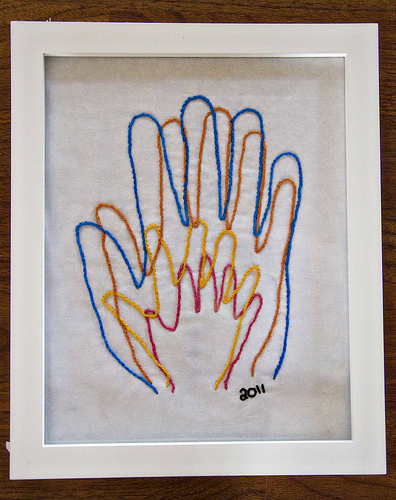 If you enjoy cross stitch, needlepoint, or other forms of embroidery, you'll enjoy this project as well. Trace the hands of your family onto fabric, and then sew an outline of each print in the family member's favorite color. Be sure to include the year! Originally by DetroitMommy.
Photo Ghost Scavenger Hunt

Take the whole family on an adventure to find ghosts from the past! Match up old family photos to original landmarks. Via The Jealous Curator.
Family Photo Ornaments and Charms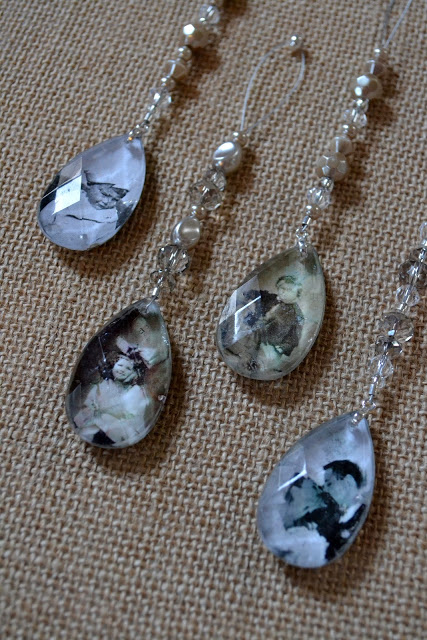 Christmas is just around the corner! Include your ancestors and extended family in the celebration with these beautiful and easy to make photograph ornaments. As a bonus, these also double as a great necklace charm. Tutorial here via Jennuine.
Family Bingo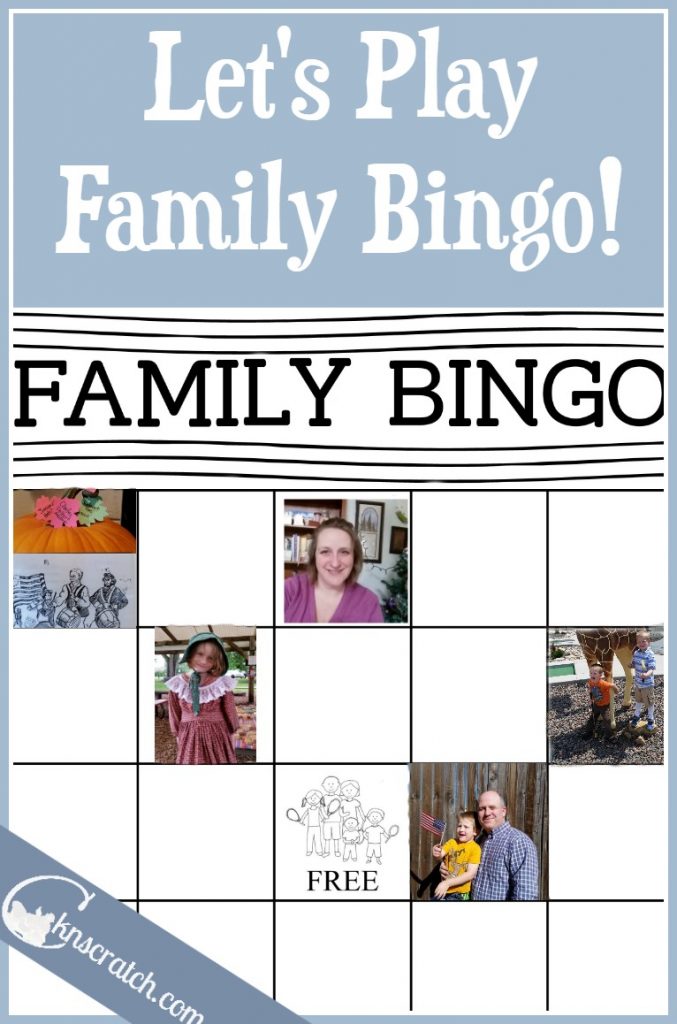 B-I-N-G-O! Family Bingo is a great way to teach your little ones about their ancestors, or even members of the extended family. Learn how to play and download a free template here. Via Chicken Scratch n Sniff.
Picture Puzzles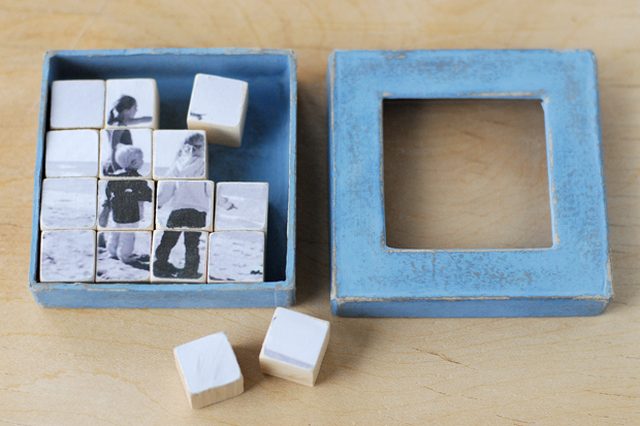 Puzzles are a great way to pass the time, and this cute tutorial makes it easier than ever to create your own puzzle using family pictures, whether they be of ancestors or your own kids! Tutorial here via eHow.
Growing Handprints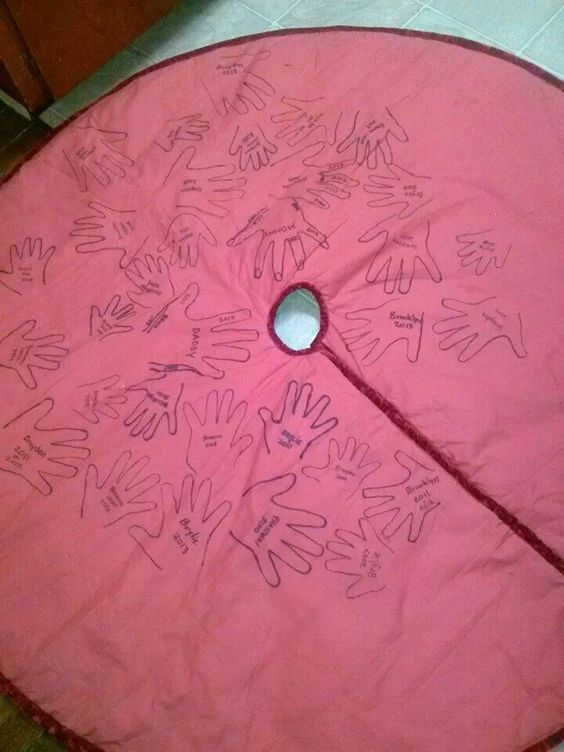 Record your family's handprints as they grow year by year. Like in the photo above, you can record the handprints each Christmas on a Christmas tree rug. Idea and image via Tami Speelman.
Salt Dough Egyptian Cartouche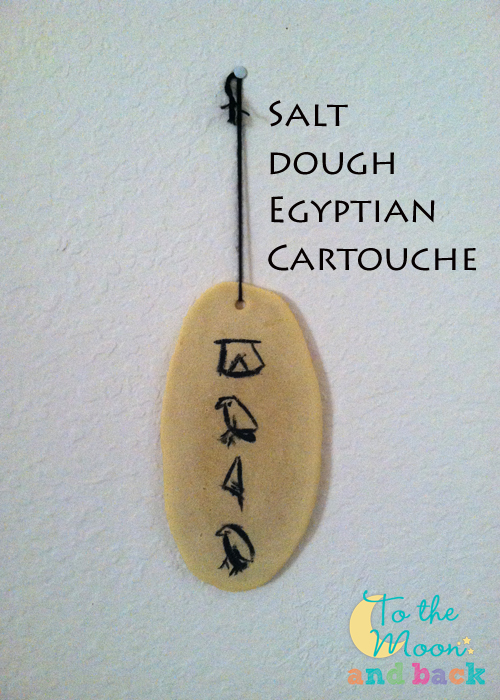 Show your kids some ancient history! Create these salt dough plaques, and help your children trace and paint their names in a different language. Bonus points if the language is one your ancestors often used! See the tutorial here. Via Shary Lopez from To the Moon and Back.
Family History Coloring Book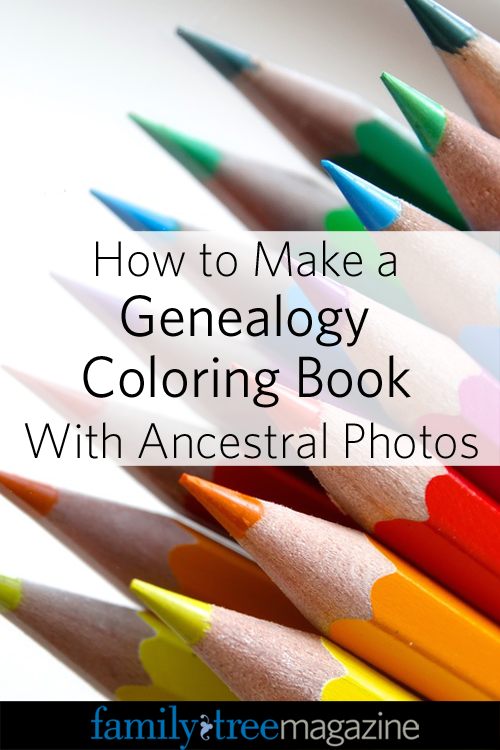 If coloring is more of your forte, then creating your own genealogy family history coloring book is a perfect activity for yourself and your family! Coloring books are great because they are fitting for people of all ages to use. Tutorial via Family Tree Magazine.
Family History Scrapbook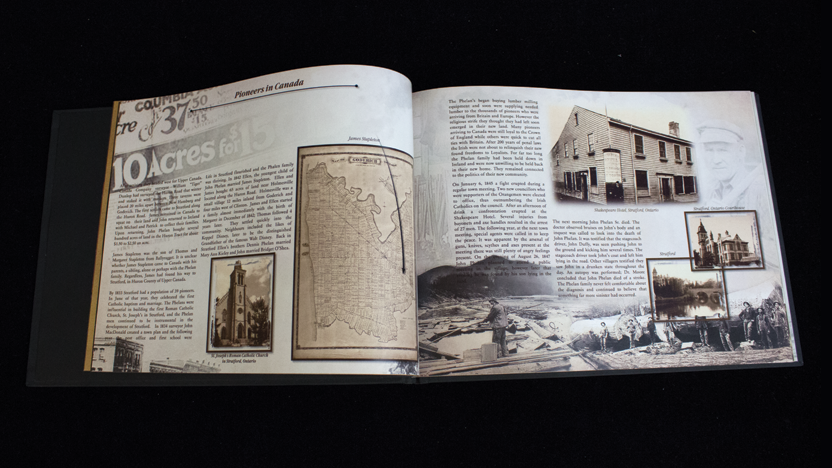 Family history scrapbooks are an excellent way to preserve your family history in a very personal and creative way. You can design and craft your own scrapbook with colorful papers and buttons, or you can design a digital version at MyCanvas.com. Design the entire book through and through to your liking with free, premade templates, embellishments, family tree charts, timelines, and more! If you have an Ancestry.com account, you can download your family members, charts, photos and more directly into our books. If you are interested in learning more about our family history books, click here.
Family history crafts are an inclusive and fun way to get family members to enjoy family history. Let us know which of these crafts your family enjoyed the most in the comments below. Happy crafting!